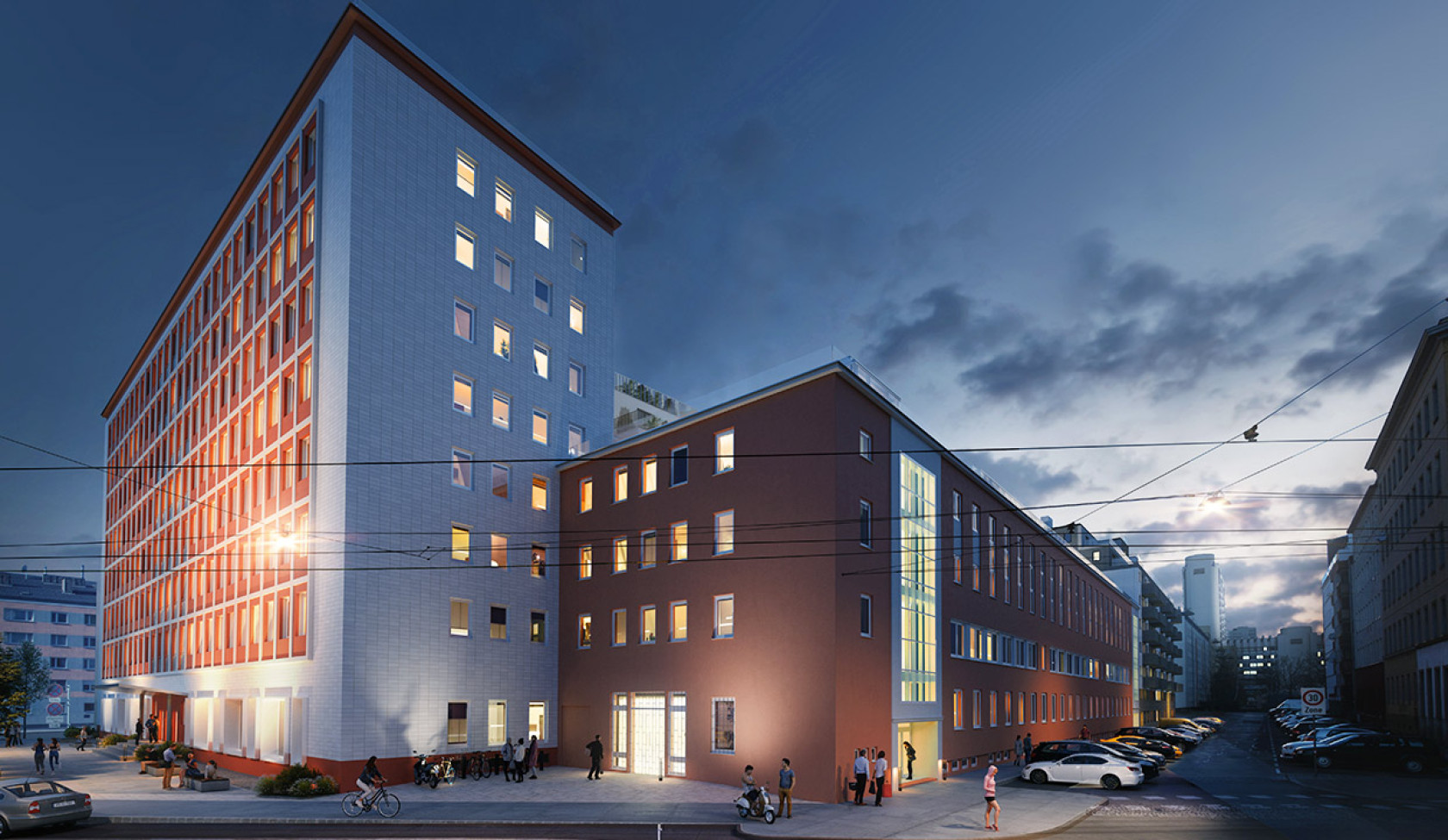 RESIDENTIAL
6B47 is responsible for a new district development in the 20th district of Vienna. The area is located directly at the Höchstädtplatz. The overall project will contribute to a significant improvement of the area surrounding Höchstädtplatz.
The current development consists of an eight-storey office building, another four-storey office building and a commercial wing. In the course of the new development, the existing buildings will be partly demolished and partly converted. Sections of the building, which are under monument protection, will be carefully integrated into the new development.
In total, 6B47 is developing four buildings on the site with a usable floor area of approximately 17,400 m². A 2-storey underground car park with 117 assigned parking spaces will be created. Two further buildings will be developed by the project partner DWK, one of which will include a supermarket.
In the course of the project, the two existing buildings will be extended by a staggered storey. It is planned to convert the current office buildings into modern residential buildings with micro apartments with efficient floor plans. In addition, 6B47 will add attractive new apartments of various sizes to the existing building - each with a loggia, balcony or private garden.
The garden in the inner courtyard will form the green centre of the site. The existing local amenities will be supplemented by a grocery store in the base zone of the building.
Location