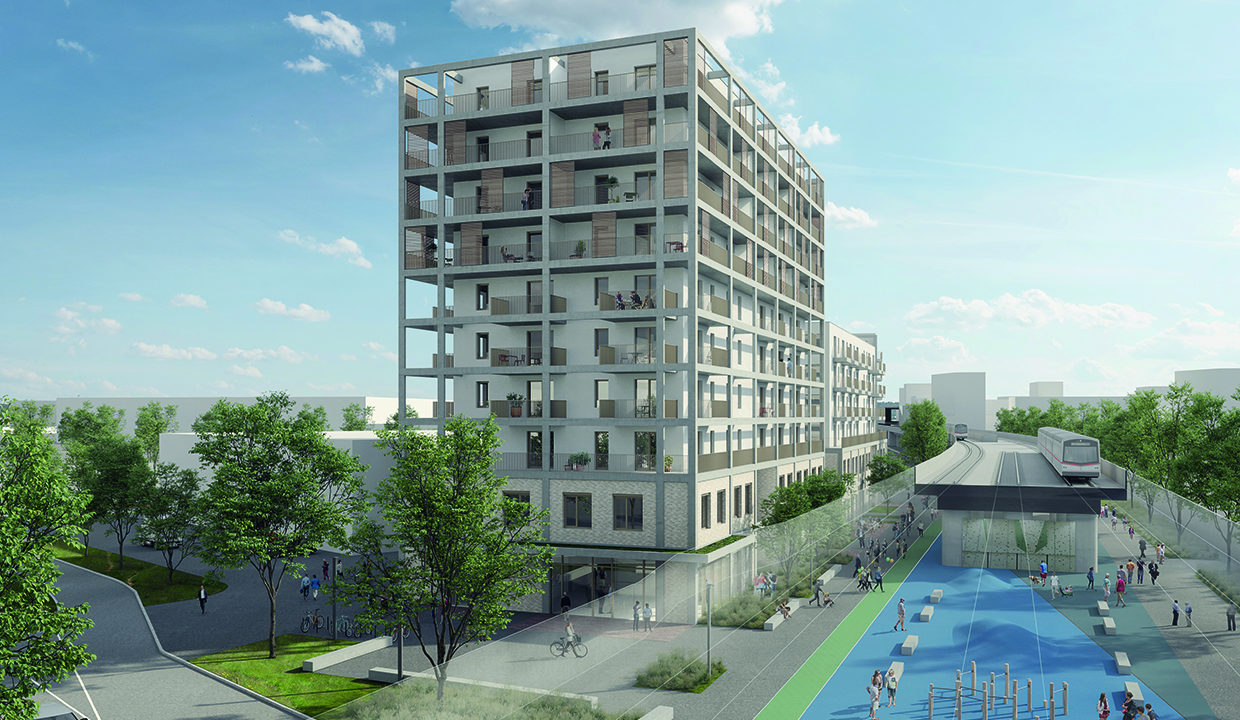 Residential & Commercial area
The project was planned and adapted according to the requirements of the "Productive City" concept published by the City of Vienna. This specialized concept represents a new type of mixed use combining commercial and residential areas. The planning envisages the creation of 2 building sites with approx. 280 apartments (approx. 13,000 m2) and a mixed-use base zone (approx. 9,950 m2).
The expansion of the regional road network will provide the area with excellent transport connections to the primary transport network. In addition, the area is easily accessible to the public due to its direct location along the route of the U2 underground line.