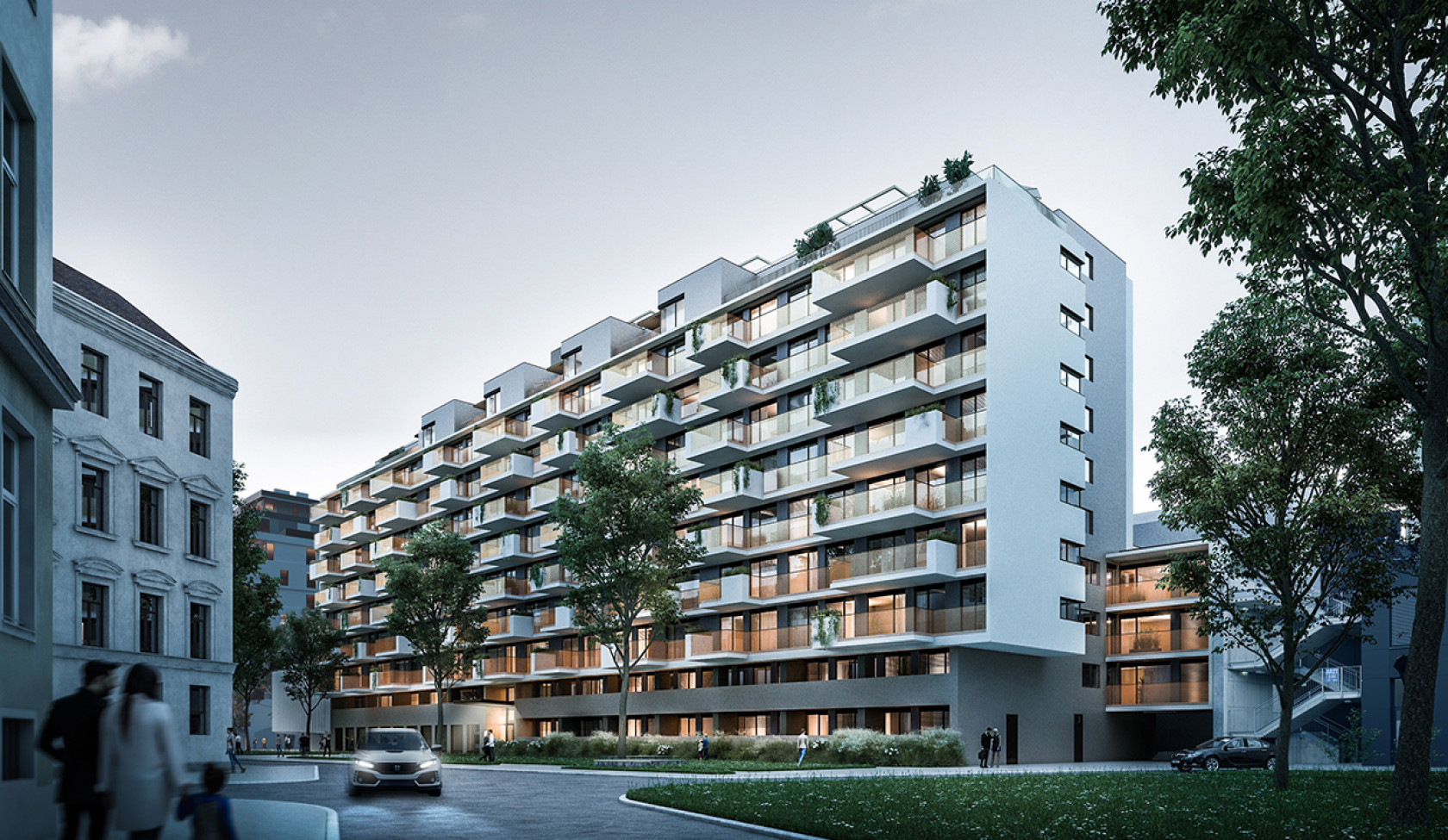 RESIDENTIAL
The new building project SOPHIE is part of the Althan Quartier urban development area in the 9th district of Vienna. As the existing office building does not take advantage of the
building lines or the possible usable space in the existing zoning plan, it is to be demolished and replaced by a modern and spaceefficient new building with 151 residential units.
One of the architectural highlights of SOPHIE is the impressive, spacious lobby, which occupies two floors. In addition to the individual newly built apartments, a common room, a fitness room, a laundry room and a home cinema room will also be built.

As part of this project, a 2-storey car park with a total of 70 parking spaces will be built. The new building comprises a ground floor, eight upper floors as well as a loft, which will also be available as a common area for the future residents.
Galerie
Location