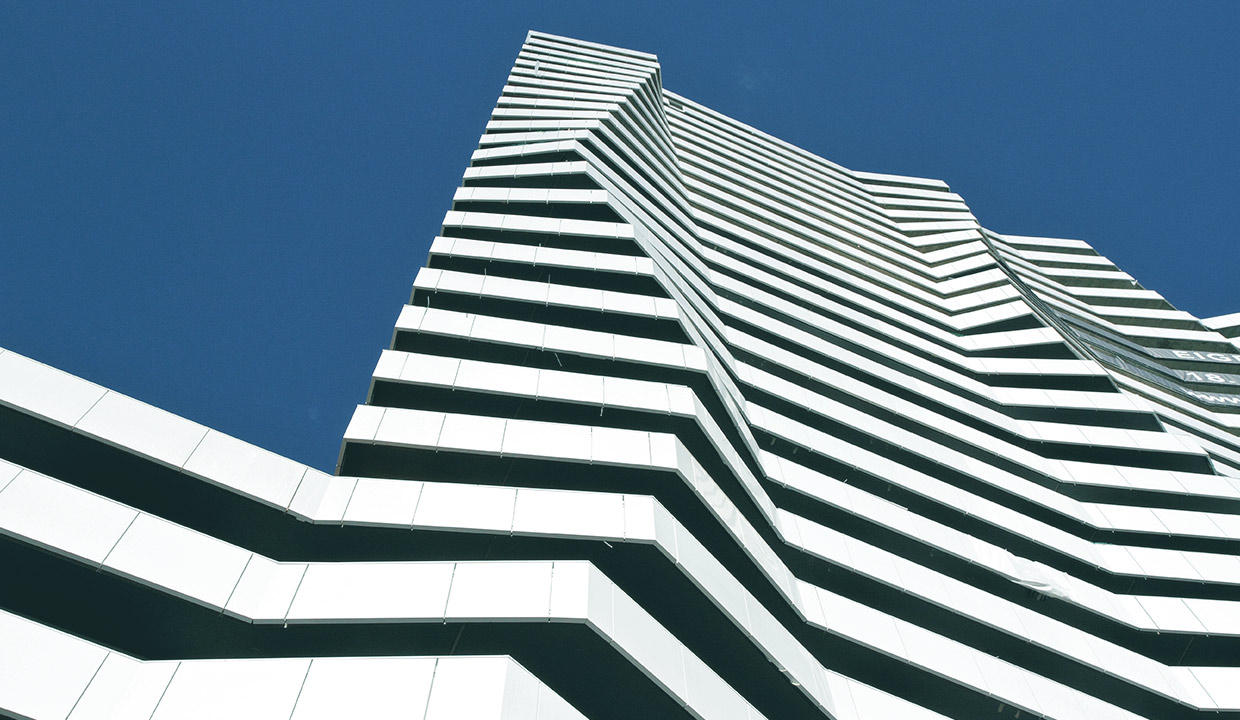 RESIDENTIAL
Completed in 2016, the Leopoldtower is located in the City Gate urban development area in Vienna's largest growth area, the 21st district. Located between Wagramer Straße and the U1 station Aderklaaer Straße, City Gate has excellent connections to the Vienna road and public transport networks.
In the course of the development of City Gate Vienna, several residential buildings including two residential towers were built. 6B47 developed and sold one of these towers together with the project partner ÖSW. The lower part of the building was developed by ÖSW, while the upper nine floors, rising from a height of around 53 metres, were developed by 6B47. In the project, 6B47 created a total of 57 residential units. The units on the typical storeys were planned in a compact way and thus efficiently tailored for sale to investors.
Each of the apartments ranging from 40 to 55 sqm has a spacious loggia or terrace with a breath-taking view over the whole of Vienna up to the Vienna Woods and northern Lower Austria. The penthouse on the 26th floor with a floor area of approx. 100 m² is situated at a height of around 78 metres and offers the highest standards of living.