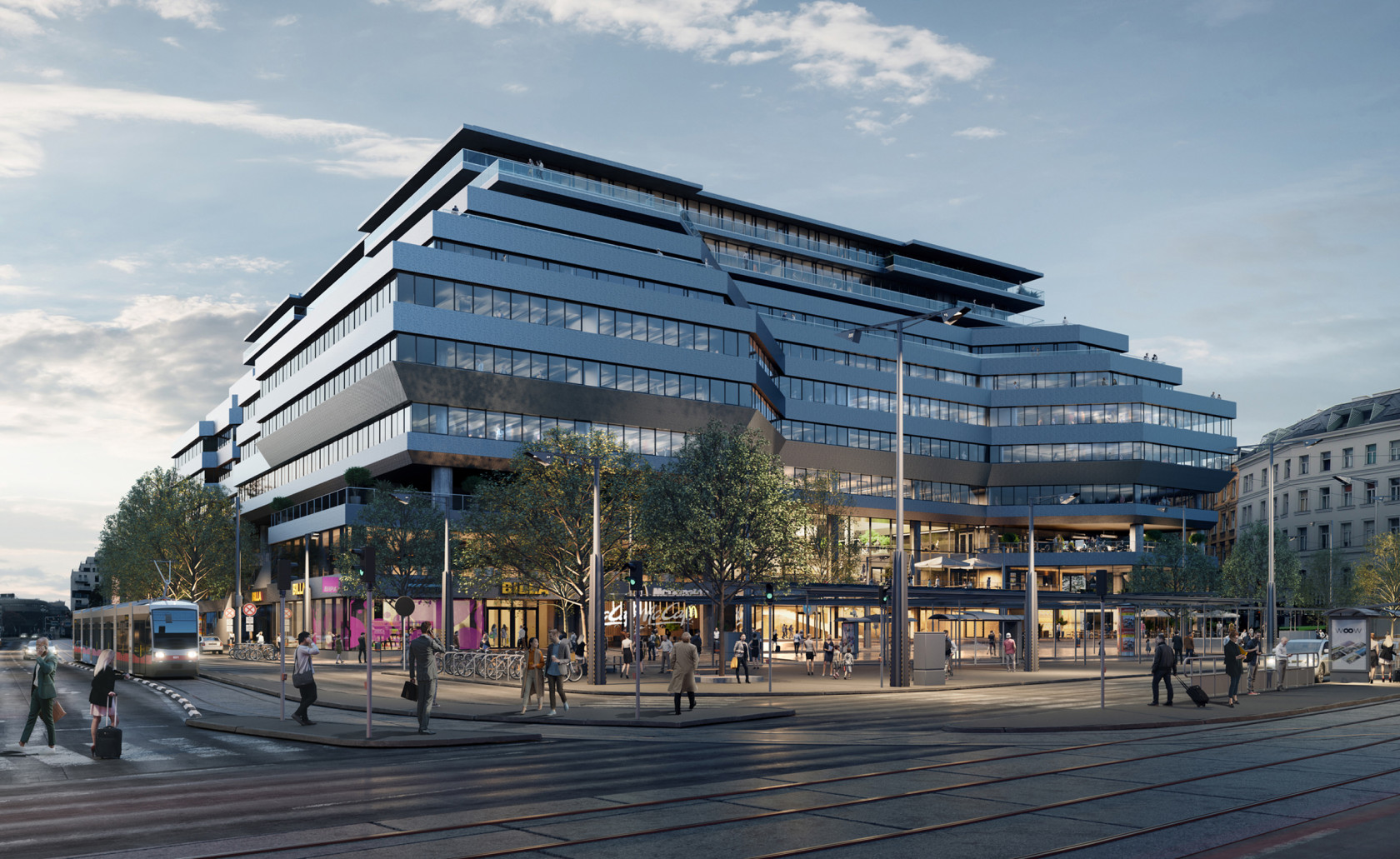 Key Facts
Project States
In Development
Gross floor area
70.000 m²
Usable Floor Area
40.000 m²
Further project details
Office & Commercial
The head building of the multifunctional Althan Quartier district development in Vienna's 9th district, developed by 6B47, is to be completely refurbished and put to new use by 2023. FRANCIS is the building complex at Julius-Tandler-Platz, originally planned by architect Karl Schwanzer, which also houses the Franz-Josefs railway station on the ground floor. In the future, the three-storey base area will also offer approx. 5,000 m² of space for local amenities, restaurants and service providers. Various office uses are planned for the upper eight floors - from classic offices to co-working spaces.
A special feature of the building are the extraordinarily large standard floor areas. These are particularly suitable for users who prefer a horizontal spatial concept in a vertical building. Equally exceptional are the clear room heights of up to 3.5 metres and the numerous outdoor terraces on the upper floors.
FRANCIS is located in the city centre and is embedded in a historically developed quarter characterized by the so-called Gründerzeit style with existing infrastructure. It is also well connected to the public transport network and close to the Danube Canal, a popular urban recreation area.
FRANCIS is not only an extraordinary landmark project, but also an attractive office property in a prime location. When it is completed, it will be the only office property of this size in Vienna close to the city centre.
Galerie
Location