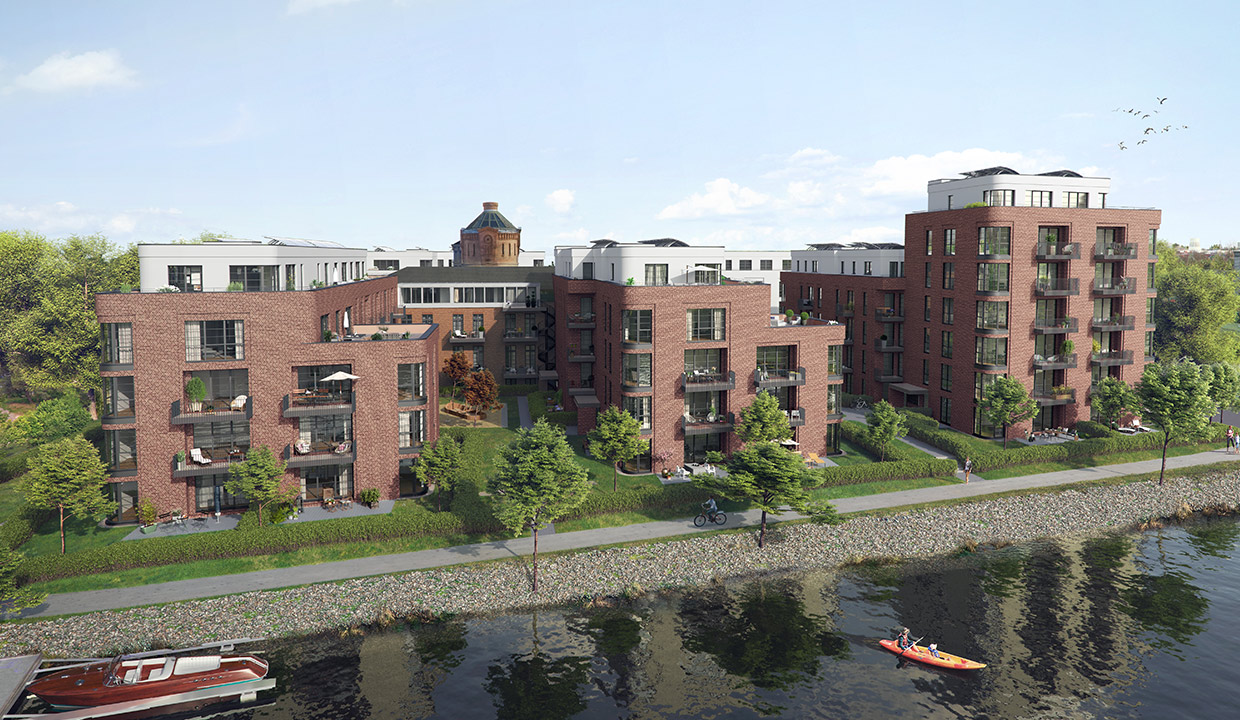 Living
More than 15,000 m2 of living space will be created on a plot of 11,500 m2 in Berlin which is directly located on the Havel river.
According to the current plans, six building units will be constructed on the plot consisting of about 190 housing units.
The protected castle-style water tower of the former Royal gunpowder factory will represent a central design element within the overall project. Moreover, the factory buildings built in the 19th century will be converted for new usage. The new additional building parts to be built will include an underground parking to complete the existing historical structure.
Construction works on this plot are scheduled to start in the 3rd quarter of 2020. Completion of the whole project is envisaged for the 4th quarter of 2022. The project was sold to the Gröner Group in the 1st quarter of 2021.