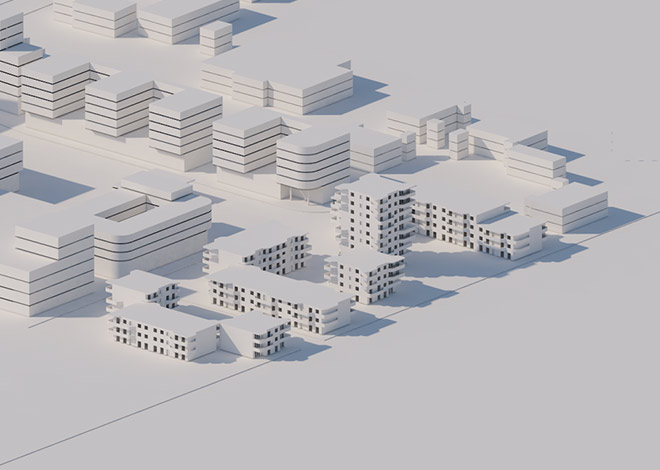 Living
By acquiring a project enterprise, 6B47 obtained the possibility to develop a part of an area in Karlsfeld by Munich. On the area at the Münchner Straße, which is currently classified for agricultural use, we plan to erect about 180 privately financed units including the corresponding parking lots. The plot is one of several construction sites of a quarter on a surface of about 4.4 hectares which is intended for mixed use of office, commerce, hotel, living and daycare facility for children.
With this project, the investors and the municipality want to develop a project at the northwestern border of Munich by creating a new urban area. This project aims at enlarging the existing urban structures to connect the northern and southern parts of the municipality in order to leverage further potential of the municipality. The development area, which is surrounded by spacious recreational areas, is deemed to become a quiet, family-friendly quarter with a wide variety of leisure time and recreational facilities and an excellent link to the city center of Munich by means of a suburban train.
The project was sold to the Gröner Group in the 1st quarter of 2021.