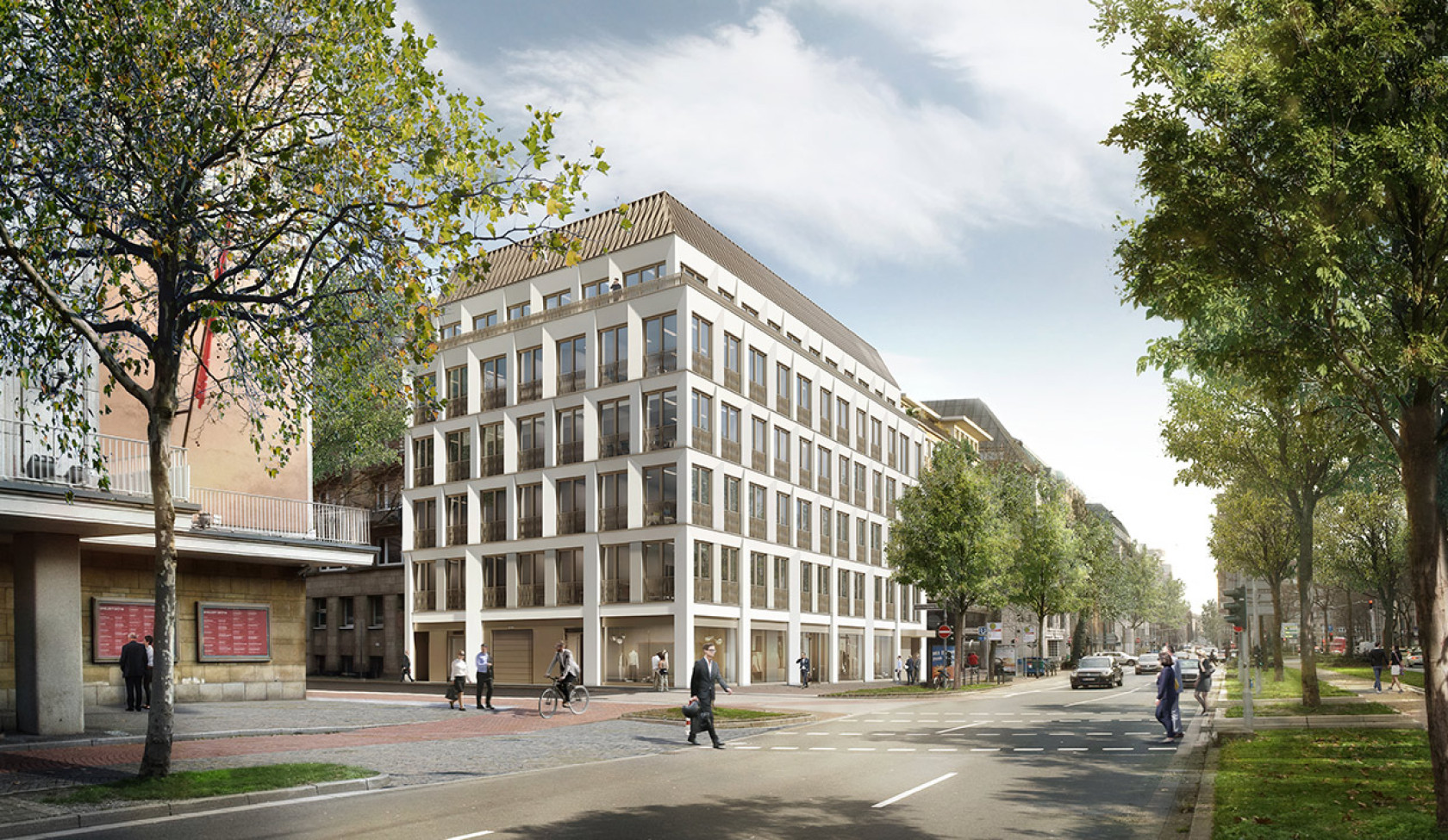 Key Facts
Project States
In Development
Usable Floor Area
2.815 m²
Office & commercial use
6B47 plans a project for mixed use at one of the most prominent and representative addresses of Düsseldorf, the Heinrich-Heine-Allee. The Heinrich-Heine-Allee connects the city center with the prestigious residential area Düsseldorf-Oberkassel at the opposite side of the river Rhine. It is in immediate vicinity to the old town of Düsseldorf, the financial district and the Königsallee, one of the most famous and most frequently visited shopping promenades of Germany. The location offers optimum prerequisites for an up-to-date integrated and sustainable office location due to its central location, walking distance to the Hofgarten, excellent local public transport connections and a wide variety of culinary offerings.
In addition to the highly advanced offices with top equipment the project foresees areas for trade or restaurants in the ground floor of the new building.
The building will integrate perfectly into the surrounding buildings due to its timeless architecture, hence, upgrading the micro-location.
Construction start is envisaged for the 3rd quarter of 2020.
Galerie
Location