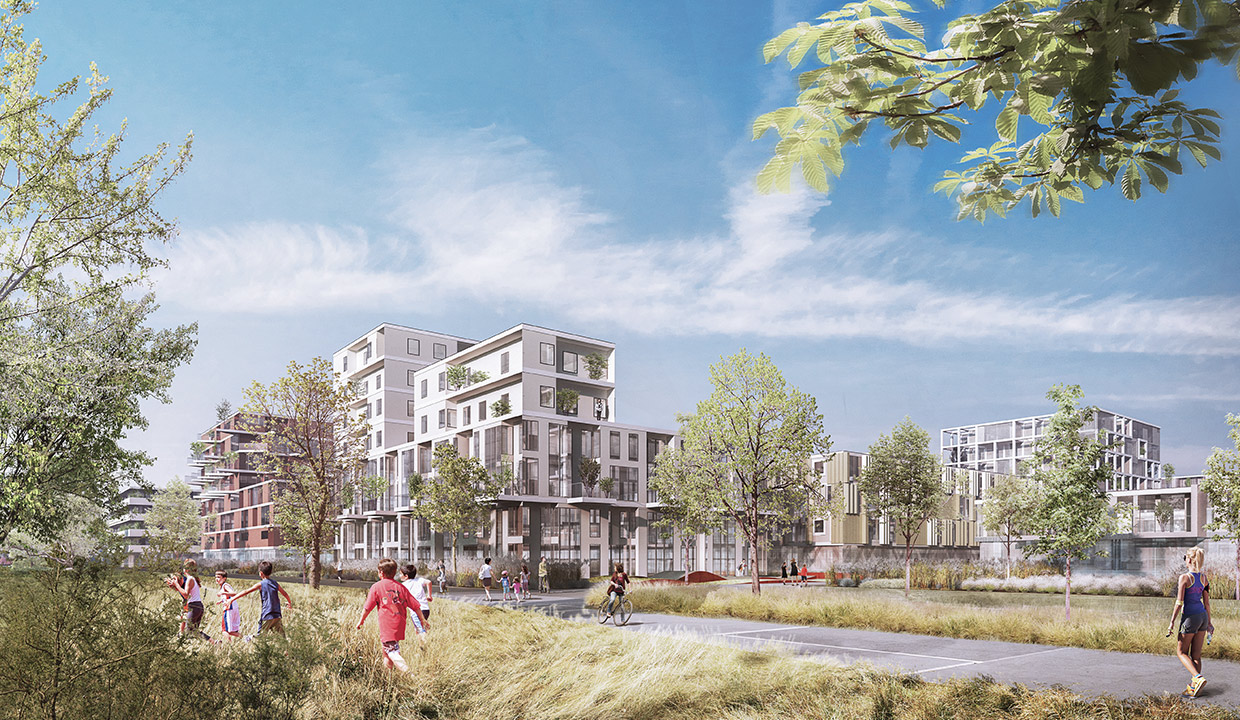 Residential
Brunn am Gebirge is a small community with 11,694 inhabitants in the district of Mödling in Lower Austria. It borders directly on the 23rd district of Vienna.
The project plot is approximately two kilometres from the Vienna city limits and is located not far from the motorway junction A21 Brunn am Gebirge/A2 Vösendorf. The railway station Brunn/Maria Enzersdorf is only an eight-minute walk away. There are also bus connections to the S-Bahn station Wien Liesing as well as the U6 Siebenhirten to Mödling and the SCS, Austria's largest shopping centre. The Campus 21 Business Park Wien Süd with currently 160 companies is also located close to the development site.
According to current planning, a new district will be created on the site with modern affordable apartments, open spaces, social facilities, generously designed outdoor areas and local amenities.
The new apartments will offer families and young residents of Brunn am Gebirge the opportunity to find affordable housing in their hometown.
Three quarters of the apartments are therefore designed as affordable rental apartments and one quarter as low-cost condominiums.
6B47 will realize this project together with the project partner Neue Heimat.