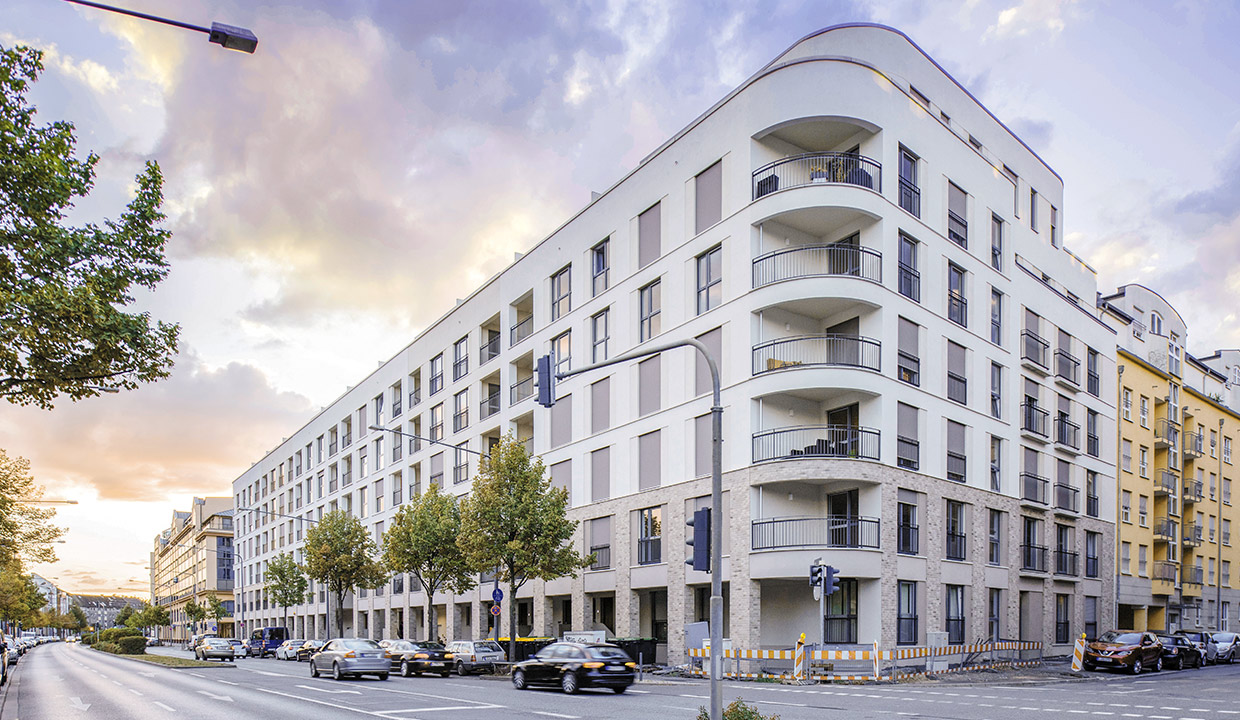 Living - for rent
The project Main Arkaden in Frankfurt is a rental housing project with 108 residential units. The apartment building is located in the Frankfurt district of Sachsenhausen, close to the city center.
The Main Arkaden impress with a great variety of different types of apartments: Tenants may choose between townhouses, penthouse apartments and rooftop houses as well as 1-to-5-room apartments with a size between 35 and 180 m2.
The different types of units are characterized by down-to-floor windows and room heights of 2.70 m and 2.95 m in the roof-top apartments. All apartments dispose of spacious bathrooms and ample kitchens. Almost every housing unit disposes of a balcony, a loggia or a terrace.
The building has been successfully sold to an institutional investor upon completion.