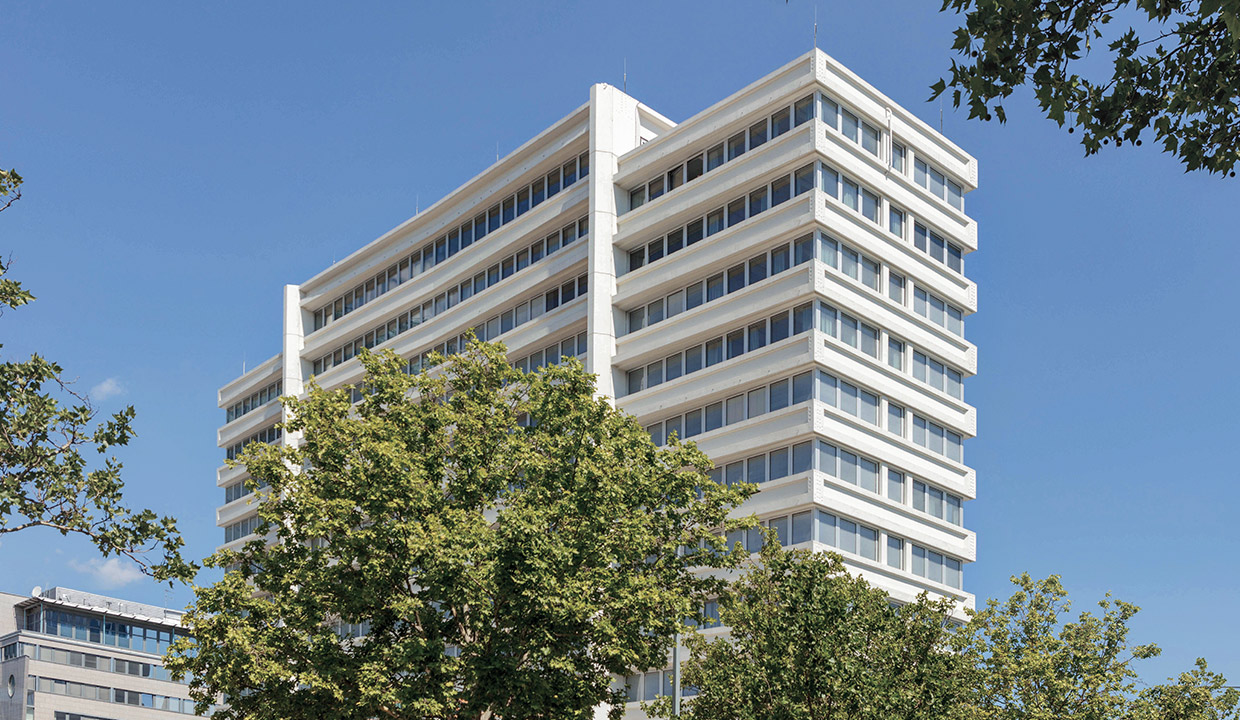 Serviced Apartments
The PhilsPlace Full-Service Apartments Vienna project is a best-practice example in the field of revitalization. The former Philips House on Wienerberg in the 10th district of Vienna is one of the most impressive buildings designed by the renowned architect Karl Schwanzer. The building is considered to be a symbol of modernity and has impressed with its lightness and elegance since 1964.
6B47 and the Sans Souci Group have given the former office building a new use and created a modern apartment building. PhilsPlace now houses 135 fully furnished full-service apartments with timeless, high-quality features.
The hall-like structure of the post-war architectural icon is under heritage protection and forms an ideal basis for different requirements, from loft to small apartment, offering room heights of up to 3.5 metres, continuous window fronts and a fantastic, unobstructed view. In the base zone of the 11-storey building there are local amenities and service companies.
The project was completed in Q3 2018 and has been sold in its entirety.