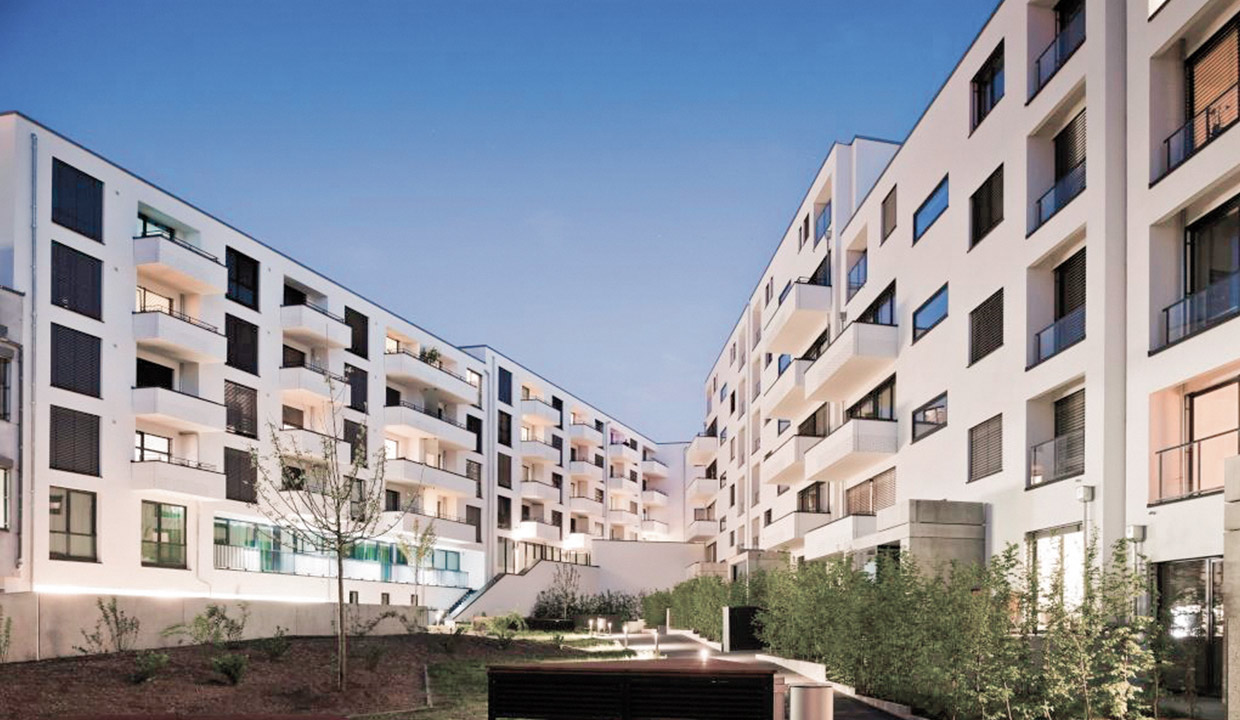 Residential - for rent & commercial area & daycare center for children
6B47 constructed an object with 116 rental apartments in the quarter of Stuttgart-Feuerbach. The so-called Maybach Residential Area offers a wide variety of apartments with different floor plans with sizes ranging from 40 to 160 m2. The facilities include two-floor garden houses, 1-to-5-room apartments, exclusive penthouse apartments and roof-top houses. Moreover, the building includes a daycare facility for children.
Therefore, the Maybach Residential Area addresses double-income households, singles and families with children likewise.
Every apartment is provided with floor-to-ceiling windows and has a room height of 2.60 m. The elegant atmosphere is reflected through genuine wood parquet with floor heating, spacious state-of-the-art bathrooms including level-access showers and open designer kitchens. Moreover, all units dispose of an open space such as balcony, terrace and/or garden.
After completion, the Maybach Residential Area has been sold to an institutional investor in 2013.