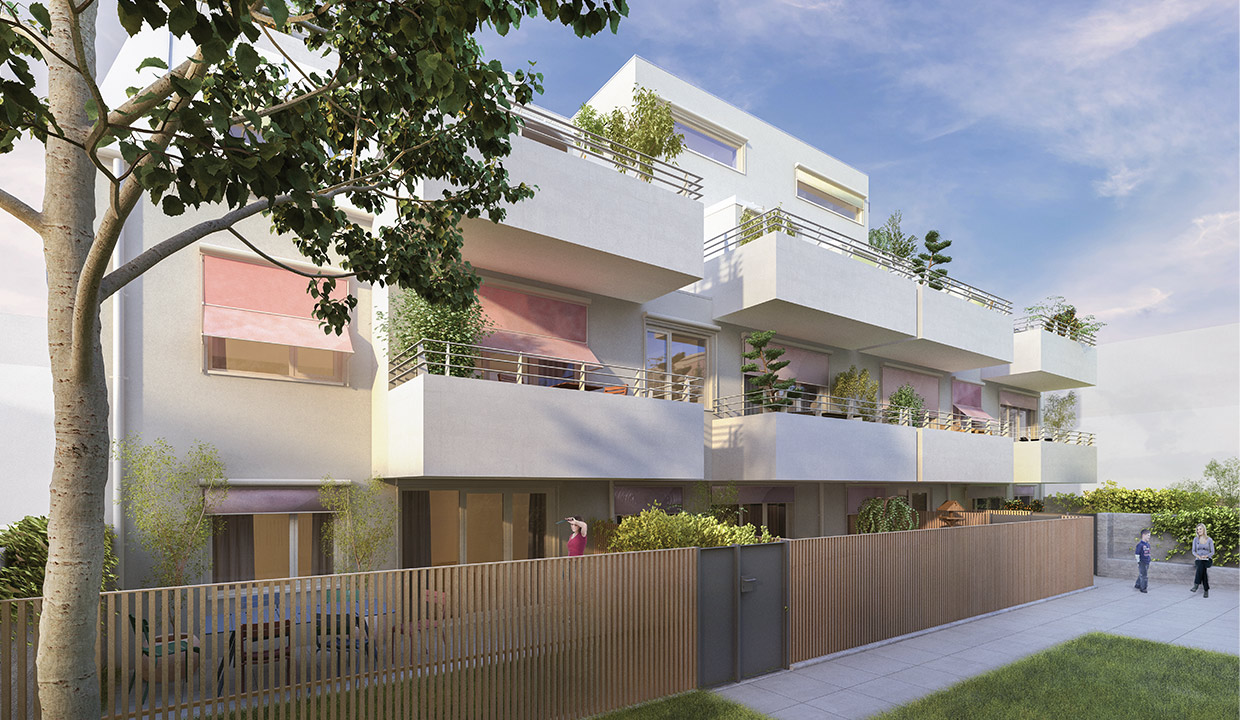 RESIDENTIAL
The Hirschstettner Straße project is located in Hirschstetten, a neighbourhood of the 22nd district of Vienna. Due to its proximity to the Danube Island and the green surroundings, the district is particularly popular with young families.
The Hirschstetten train station is within walking distance and the southeast ring-road is only a few minutes away by car. The convenient and quick connection to the city centre, the proximity to the Old Danube and the UNO City as well as the excellent infrastructure guarantee an optimal living quality in one of the greenest districts of Vienna.
Stores for daily needs are located in the nearby Erzherzog-Karl-Straße as well as in the Stadlau business park, which is one of the largest shopping centres in the Vienna city area. The popular Hirschstetten swimming pond and the flower gardens as well as the Hirschstetten Zoo are in the immediate vicinity and can be reached on foot.
In order to reflect the rural character of the town centre, the residential complex with its 48 units adjoins a small historic building on Hirschstettner Straße.
Six apartments are envisaged for the existing, gutted suburban house. In the quiet and green inner courtyard, 16 terraced houses with private gardens and roof terraces are being built. In addition, a residential building with 26 apartments is being developed. The newly built 1- to 5-room apartments range in size from 43 to 90 m² and cover the demand for family-friendly apartments in the low-cost price segment on the outskirts of the city.
The project was sold to a project developer at the end of 2019 with a legally binding building permit.