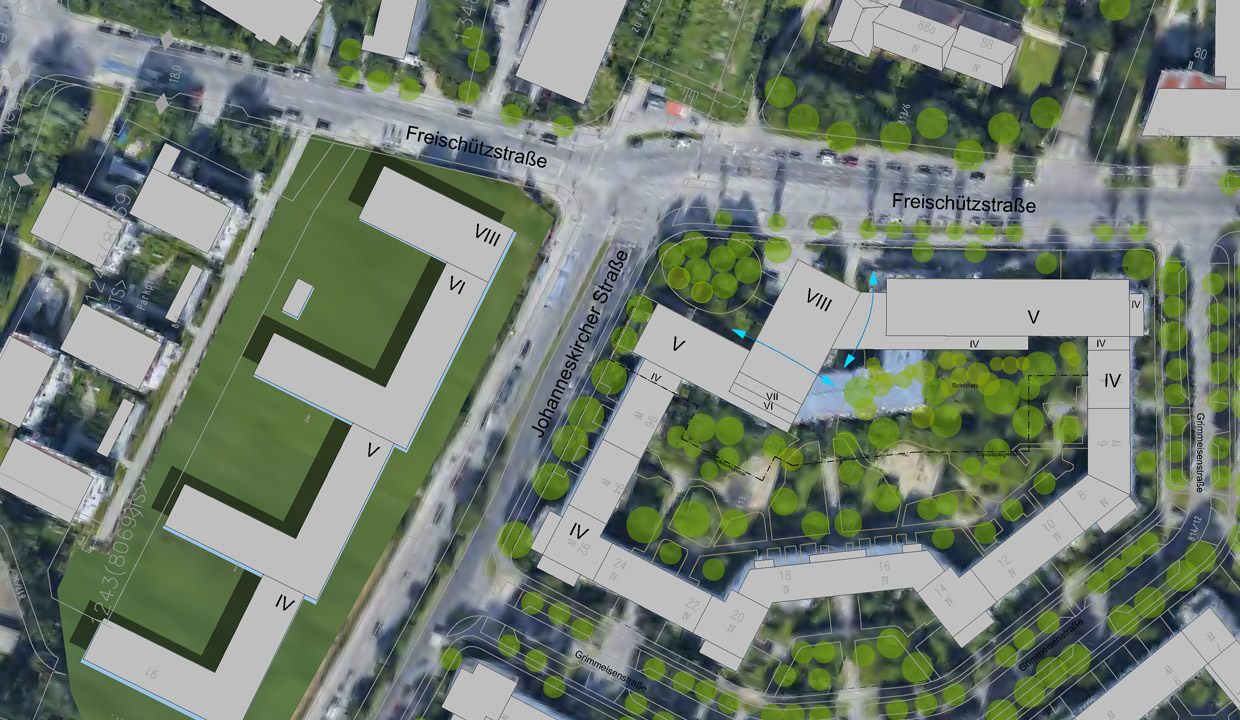 Residential & Commercial area
6B47 has acquired a plot of about 7,500 m2 in the Munich district of Johanneskirchen located at the Freischützstraße / Johannes-kirchner Straße.
The district of Johanneskirchen is located at the outskirts of Munich and it is characterized by village-like structures, but in the past
years it has gained attractiveness through its connection to the fashionable district of Bogenhausen and the Herzogpark with its recreational zones, the English Garden and the Isar. The meanwhile well-established Arabellapark and additional new development projects including high-end office areas create structures fit for future and provide a multi-faceted character.
In the course of the project development the existing building will undergo a comprehensive renovation, we will add floors and a new building. Planning of the apartments is carried out considering sustainability with respect to living quality and flexibility for a long-term preservation of values. It is envisaged to create both, apartments in compact design as well as spacious units according to state-of-the art standards with own open spaces. The apartments are partially privately financed and partially funded.
Planning of the commercial areas has been adjusted to the needs of the residential area to supplement existing offers in the surrounding.
The beginning of construction works is scheduled for the 2nd quarter of 2021.
The project was sold to the Gröner Group in the 1st quarter of 2021.