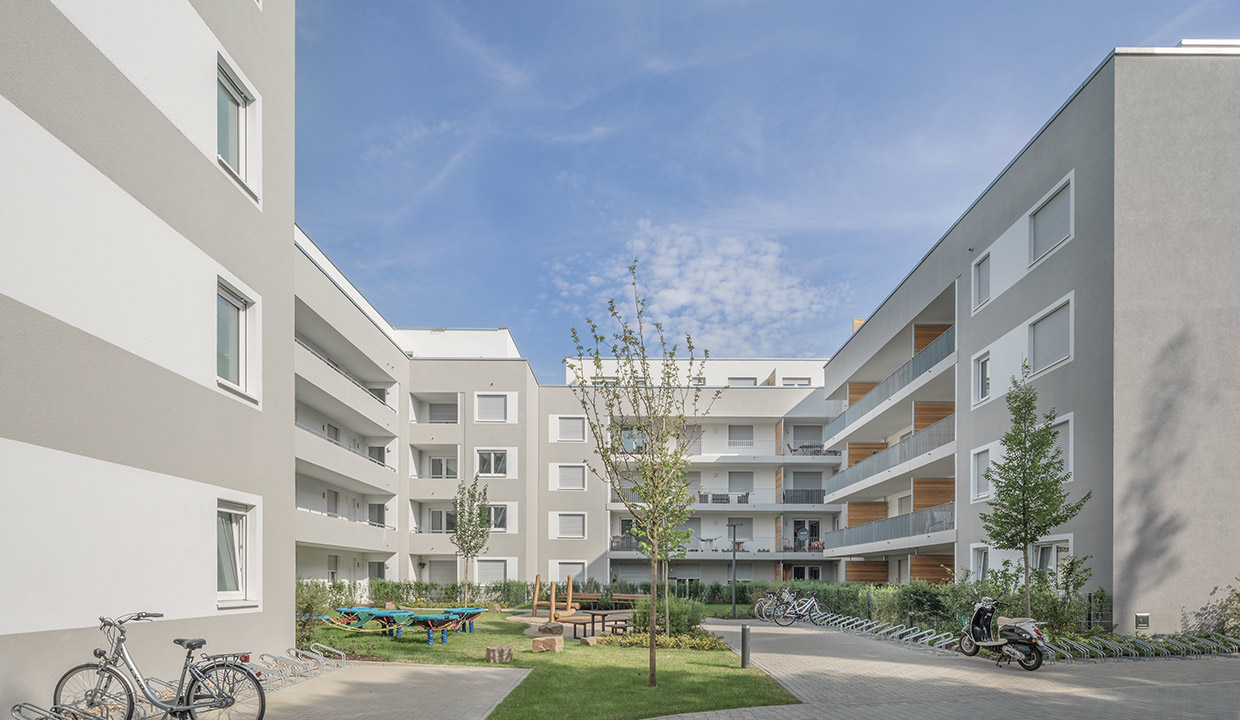 Living - for rent
6B47 has developed a residential area with 141 rental apartments in lower cost segments at the Malmedyer Straße. 40% of the apartments receive public funding. The remaining 60% of the apartments are eligible for rent reduction.
The West Park accommodates a mixture of different apartment sizes from 1 to 4 rooms.
Due to the daycare facility with 600 m2 integrated in the ground floor and an outdoor area of about 900 m2, the project is perfectly suited to the needs of young families.
The project has been successfully sold to an institutional investor right after completion of structural work.