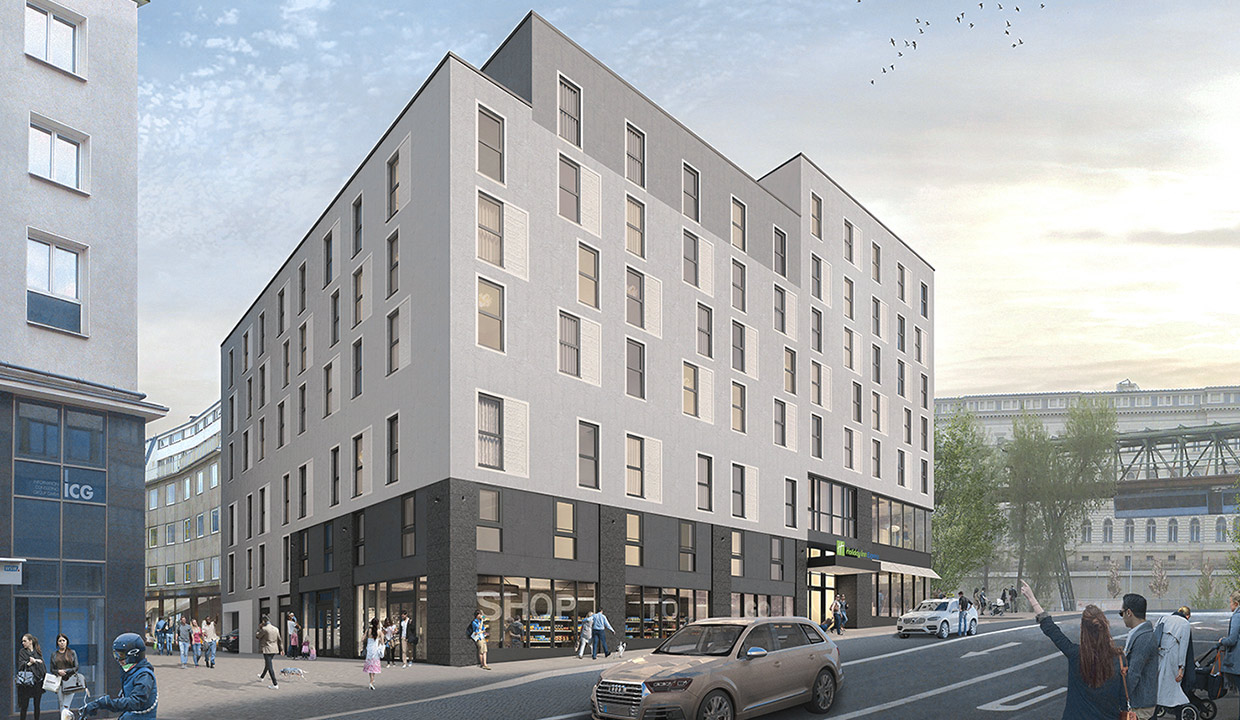 Hotel & commercial use
The plot is located on the corner of the main traffic axis of Wall/Schloßbleiche, directly on the way from the inner city to the main railway station of Wuppertal which is located right on the opposite side.
In the course of the most important urban development projects in Wuppertal, the Döppersberg has witnessed an upgrade with respect to urban quality and functional design so that the area around the railway station constitutes a functional expansion of the city center of Wuppertal.
From the strategic point of view, the project plot is perfectly suitable for a hotel located in close proximity to the center of Eberfeld, the center of Wuppertal's commercial area, the historic city center and the most important touristic sites.
Next to the new entrance portal to the city center and within sight of the suspension railway we developed a high-end new building with extraordinary visibility.
The project has been sold during construction stage and was handed over to the investor after completion at the beginning of 2019.