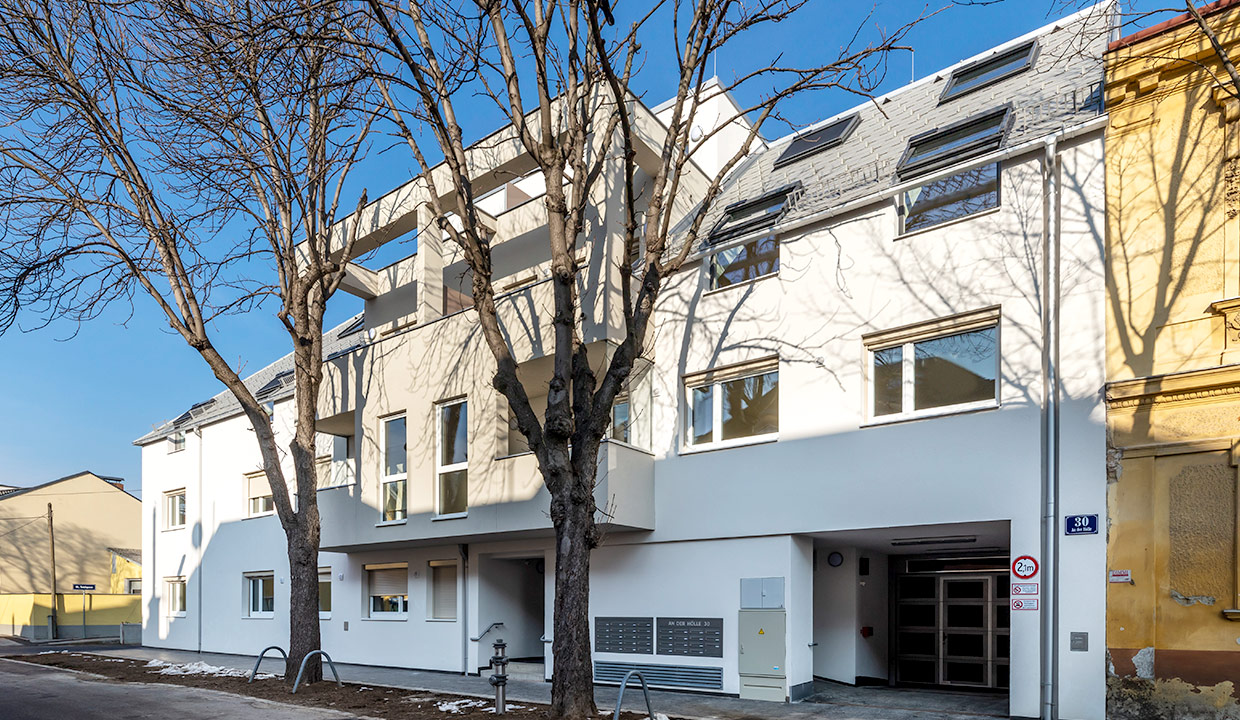 RESIDENTIAL - RENT
The southern outskirts of Vienna are increasingly beginning to change due to the extension of the U1 underground line. The formerly quiet suburb in the 10th district of Vienna is developing into an urban residential area. 6B47 has followed this development and acquired a corner plot of land in Teichgasse.
The residential building is characterized by its quiet location not far from the Liesingbach stream in the south of Vienna and by its excellent transport connections. A station on the underground line U1 is within ten minutes walking distance. The project is located close to Himberger and Oberlaaer Straße with convenient access to the Vienna outer ring motorway, which provides an ideal connection for private transport.
The residential building borders the popular local recreation area around the Liesingbach. This offers many leisure activities in the immediate vicinity.
6B47 developed a residential building with 35 rental apartments with 16 underground parking spaces in Teichgasse. Almost all rental apartments have loggias, balconies, terraces or private gardens and are fitted out with kitchens. The optimized floor plans are suitable for students, singles and families as well as senior citizens.
The project was developed by 6B47 and completed in Q1 2019. It was already sold to an investor at the end of 2017. 6B47 was responsible for the initial letting.