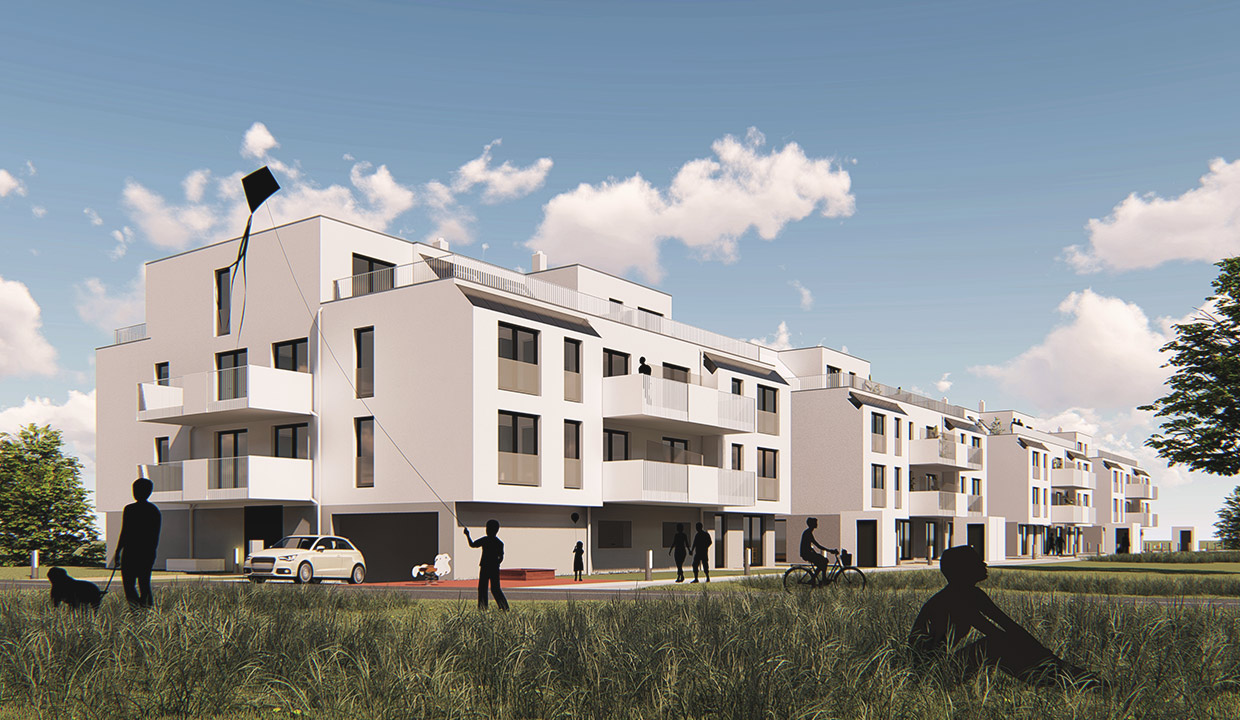 RESIDENTIAL - RENT
The Pogrelzstraße development is located at the edge of an existing allotment garden area in the 22nd district of Vienna. In terms of infrastructure, the former suburban area is well connected due to its proximity to the U1 subway line as well as to the southeast ring-road and the Stadlau commercial area and is now gradually being densified with residential and commercial/office developments. The Kagran shopping centre and the Stadlau shopping centre are located in the immediate vicinity of the residential complex.
The plot was reclassified in the course of the zoning revision. This enabled the construction of a residential area of around 5,200 m². A residential project in the low-cost segment will be realized after the demolition of the existing buildings.
Here, 99 rental apartments with approx. 51 parking spaces in the underground car park will be created. The apartments will have 1 to 3 rooms with living spaces between 41 and 69 m². Each of the apartments has open spaces such as a balcony, terrace or private garden.
The project was sold to a project developer at the end of 2019 with a legally binding building permit.