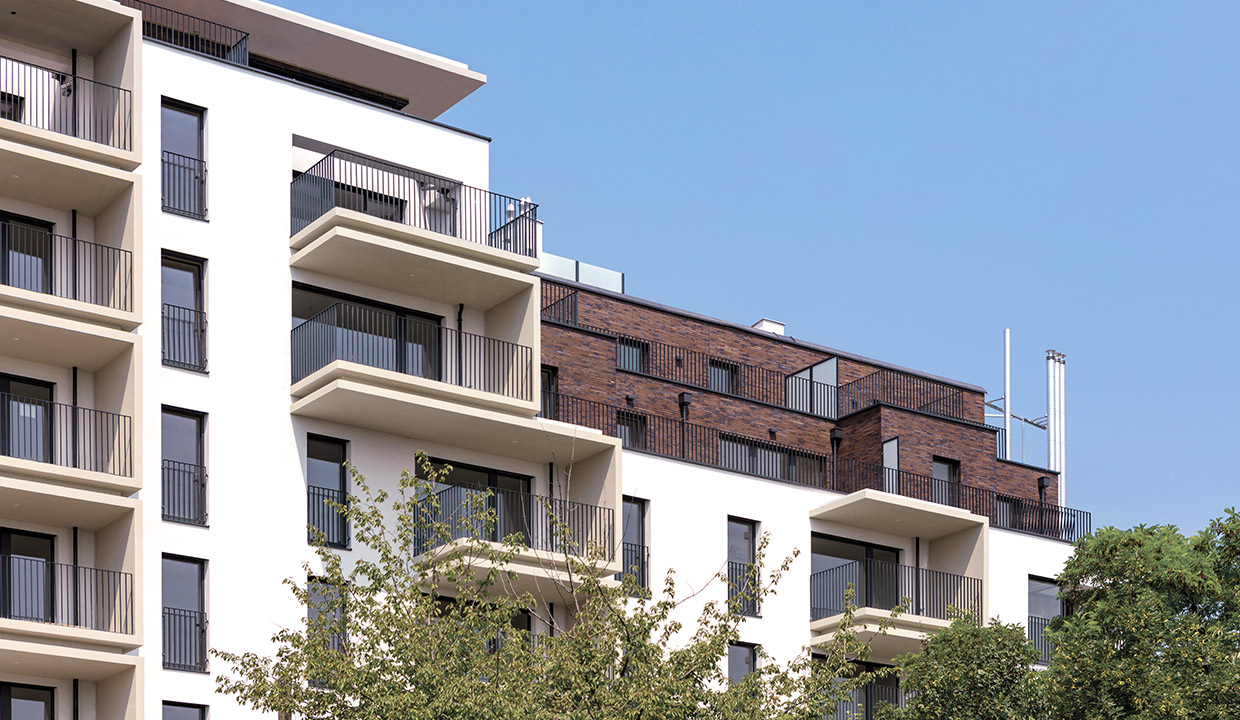 RESIDENTIAL
The ParkFlats 23 project, a residential development with 160 condominiums, was completed by 6B47 in mid-2018.
The project's location in the 23rd district of Vienna is characterized by its suburban setting in the south of Vienna. Situated between Liesingbach and Liesinger station, you can live here in green surroundings and still be at your workplace and in the city quickly and comfortably. Very good local amenities, excellent public transport connections and the quiet area guarantee the highest quality of life. The popular green oasis of Liesingbach is right on the doorstep, bicycle and footpaths, parks and playgrounds along both sides of the river offer walkers, joggers and cyclists ideal conditions for their leisure activities.
The overall project consists of two components: 102 units are divided into 2- to 5-room condominiums of approximately 47 to 140 m² living space with a balcony, loggia or terrace, spacious attic apartments and ground-level townhouses with private gardens.
Another 58 apartments were built for assisted living and sold to an investor as a complete package.