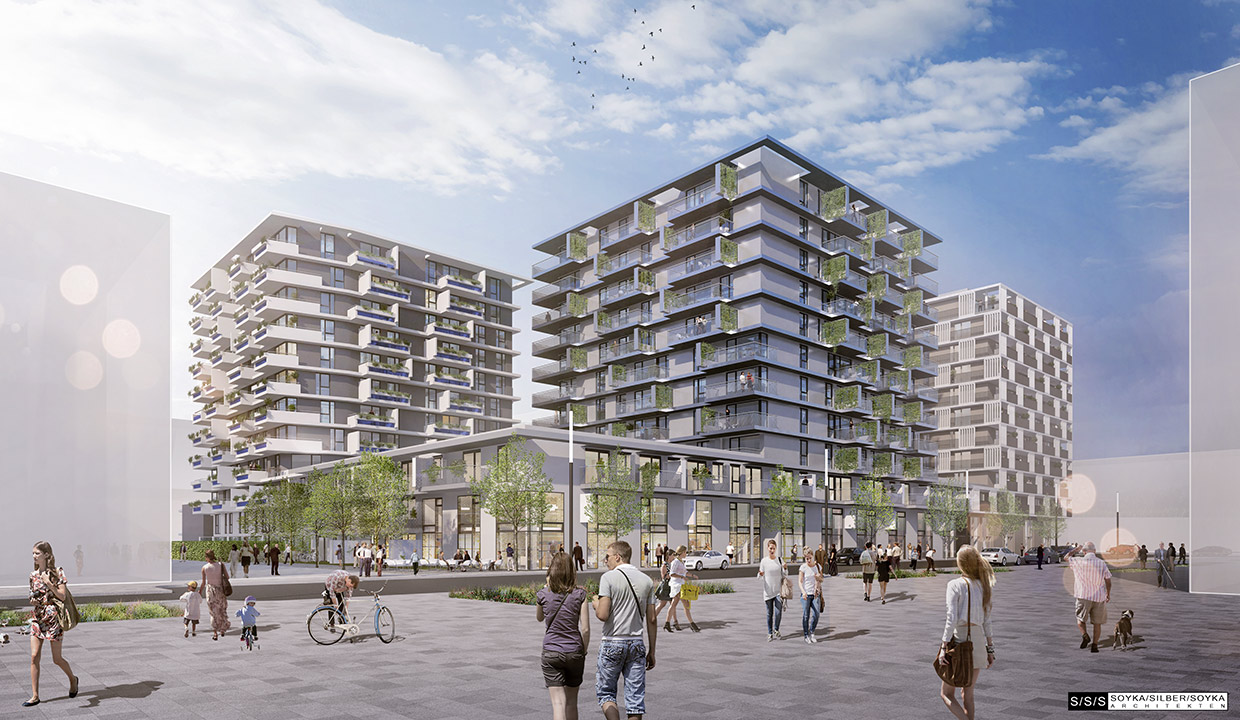 RESIDENTIAL
The project on Paragonstraße in Vienna's 3rd district is a combination of social and privately financed residential construction. The property acquired by 6B47, which was previously used for commercial purposes, was reclassified as a residential area in cooperation with the social housing developers ÖSW, ARWAG and MIGRA. The property was subsequently divided into five building plots and sold proportionately. 6B47 is developing and selling approx. 11,000 m² of residential space including base zones. This represents approximately 31 % of the property.
Paragonstraße plot 4 offers 53 affordable 1- to 4-room apartments, each with a balcony or terrace. There is also a common room and a children's playroom in the building. On the ground floor there are about 1,100 m² of commercial space.
3rd Berg plot 5 offers 115 residential units with open spaces. On the ground floor of the building there is a kindergarten with about 800 m². The generous balcony areas of the high-rise building guarantee an excellent open space quality.
The site is characterized by its convenient urban location and excellent infrastructure. The underground station is 150 meters away. The motorway feeder road to the airport is also close by. The Prater, which can be reached on foot in ten minutes, offers ideal opportunities for leisure activities. Everyday necessities can be purchased in the neighbouring shopping and entertainment centre.
Both properties were completed in Q3 2020. The 3rd Berg project was already sold to an investor in mid-2018. The Paragonstraße project has already been fully sold to owner-occupiers or investors.