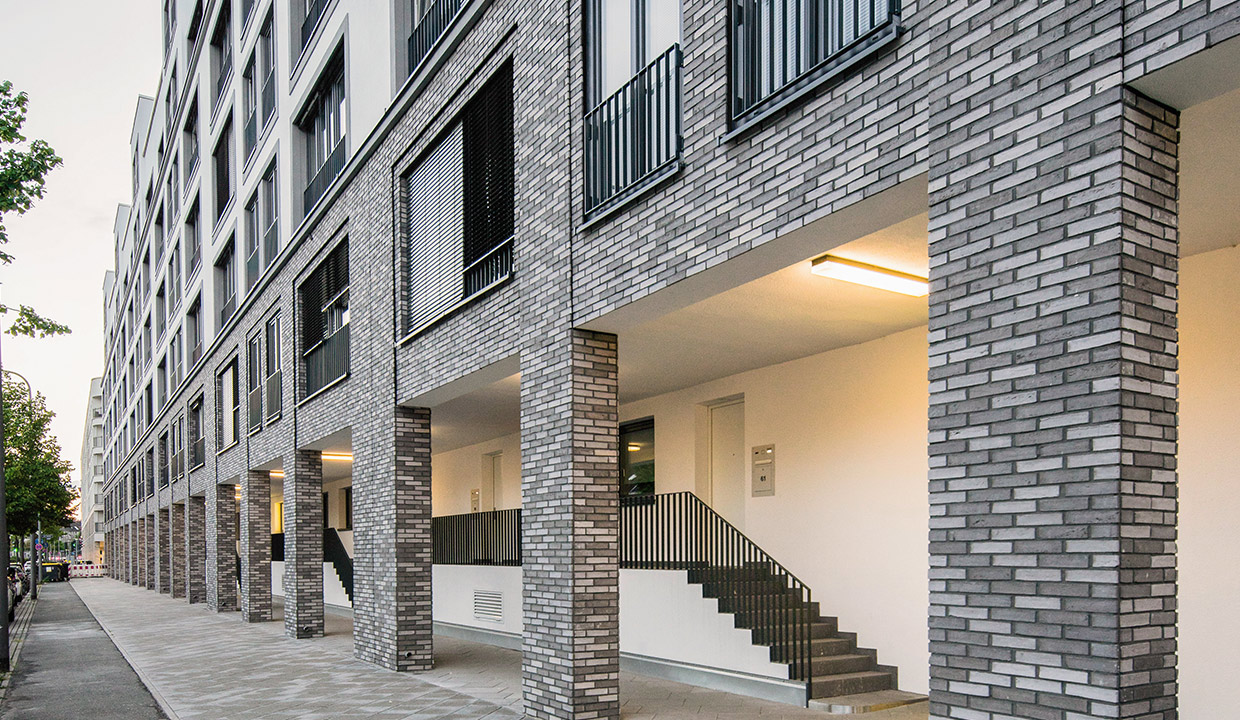 Living - for rent
At Frankfurt's Gerbermühlenstraße we created the new building project Palais an den Höfen, which offers top-quality 1-to-4-room apartments and two-storied townhouses as well as spacious penthouse residences. The apartments vary in size from 35 to 160 m2. Nearly all apartments dispose of a balcony or a terrace with garden and partially they dispose of a heatable conservatory.
All apartments offer a ceiling height of
2.75 m, genuine wood parquet, floor heating and down-to-floor windows. All rental units dispose of a premium-quality built-in kitchen and spacious bathrooms.
Most parts of the building are barrier-free and the building itself offers a high standard with respect to energy efficiency.
In the second quarter of 2015, the building has been sold to an institutional investor to be handed over after completion.