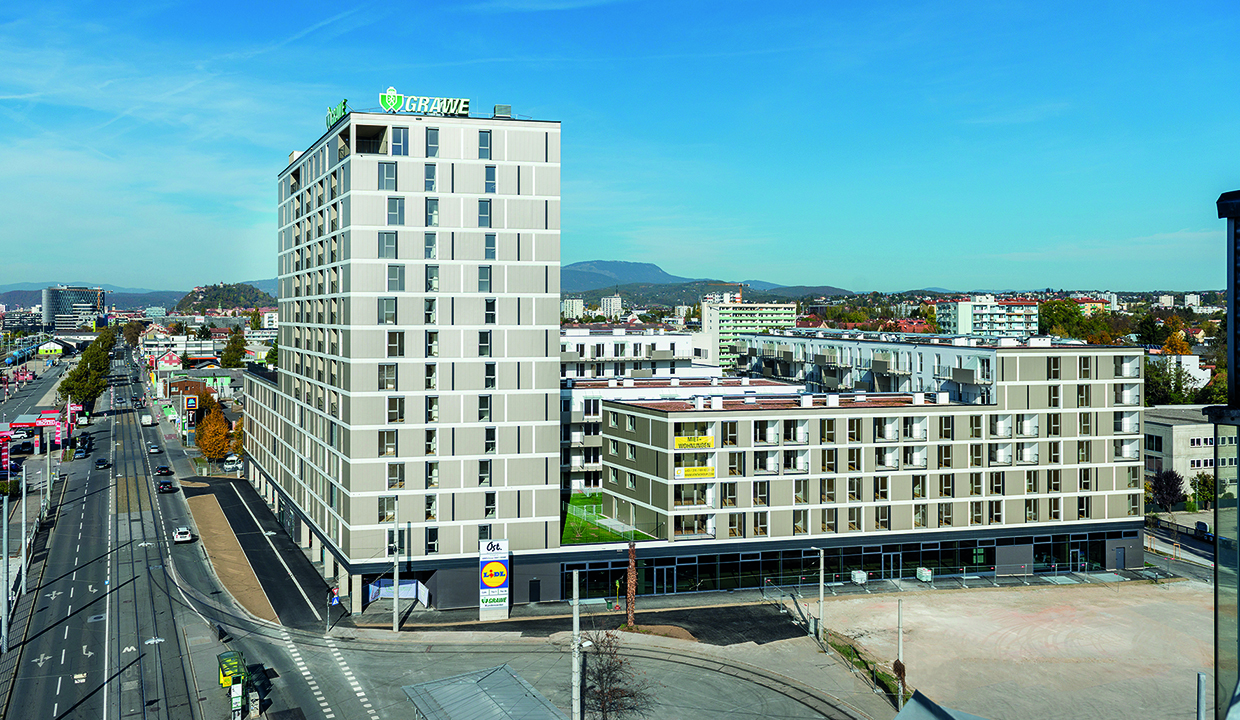 Residential & Commercial
Ost. - Wohnen am Stadttor is a joint project of 6B47 and Venta Real Estate Group. The project is located in Graz and consists of five residential buildings.
A total of approx. 10,000 m² of residential space and approx. 3,000 m2 of modern commercial space were built on the approximately 1.2-hectare plot in a central city location. The 5 and 7-storey buildings are connected by the ground floor zone.
A total of 210 residential units were created on the site. These are divided into 2-, 3- and 4-room freehold flats with open spaces such as a garden, terrace or balcony. The project is characterized by its high living quality in the inner-city area with an optimal infrastructure. In addition, the existing infrastructure was complemented and enhanced by the creation of new local amenities.
In order to meet the desires of urban city dwellers for green oases in central locations, the concept includes generous open spaces as well as a 2-storey underground car park with 276 parking spaces. A large proportion of the apartments were designed for use as retirement investment properties. One building on the site was sold to an investor at the end of 2017 while it was still under construction.
Completion of the entire area took place at the end of 2019.