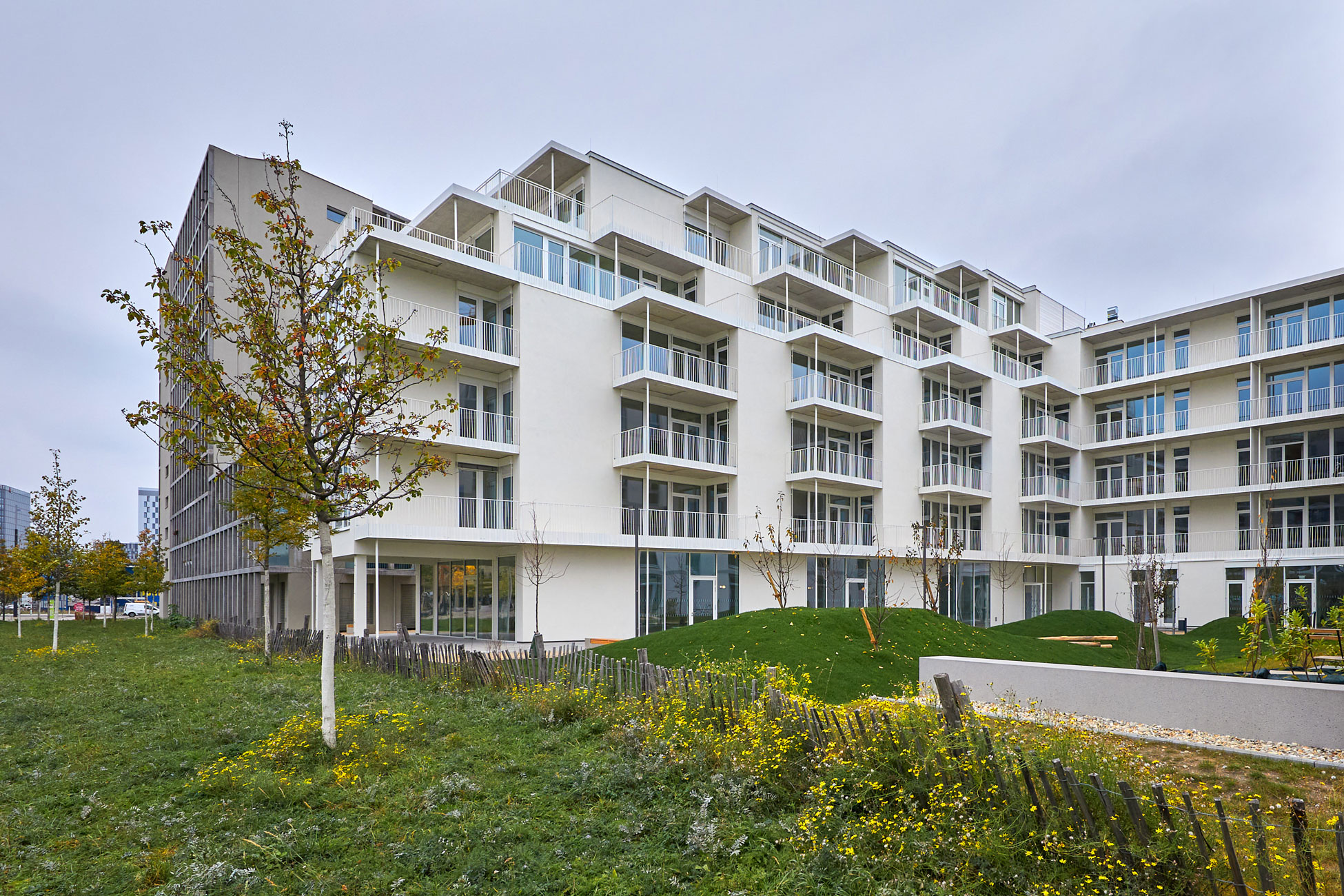 RESIDENTIAL
Modelled on the classic Viennese rental apartment house, a multi-purpose building is being constructed in the 10th district of Vienna. It is characterized by flexible floor plans and generous ceiling heights of 3.50 meters on the ground floor and 2.80 meters on the upper floors.
Due to the flexible development and construction concept, the apartments can be adapted to possible future changes in use. Depending on requirements, the floors can be used as offices or apartments.
The apartment sizes range between 30 and 80 m². With the exception of some apartments facing the promenade, the apartments all have open spaces such as balconies, terraces or loggias. The concept also offers areas for communal use. There will also be additional facilities such as a laundromat and a bicycle repair shop. On the ground floor, offices and shops are planned to create an attractive infrastructure.
The project was already sold during the construction phase and was handed over to an investor upon completion.