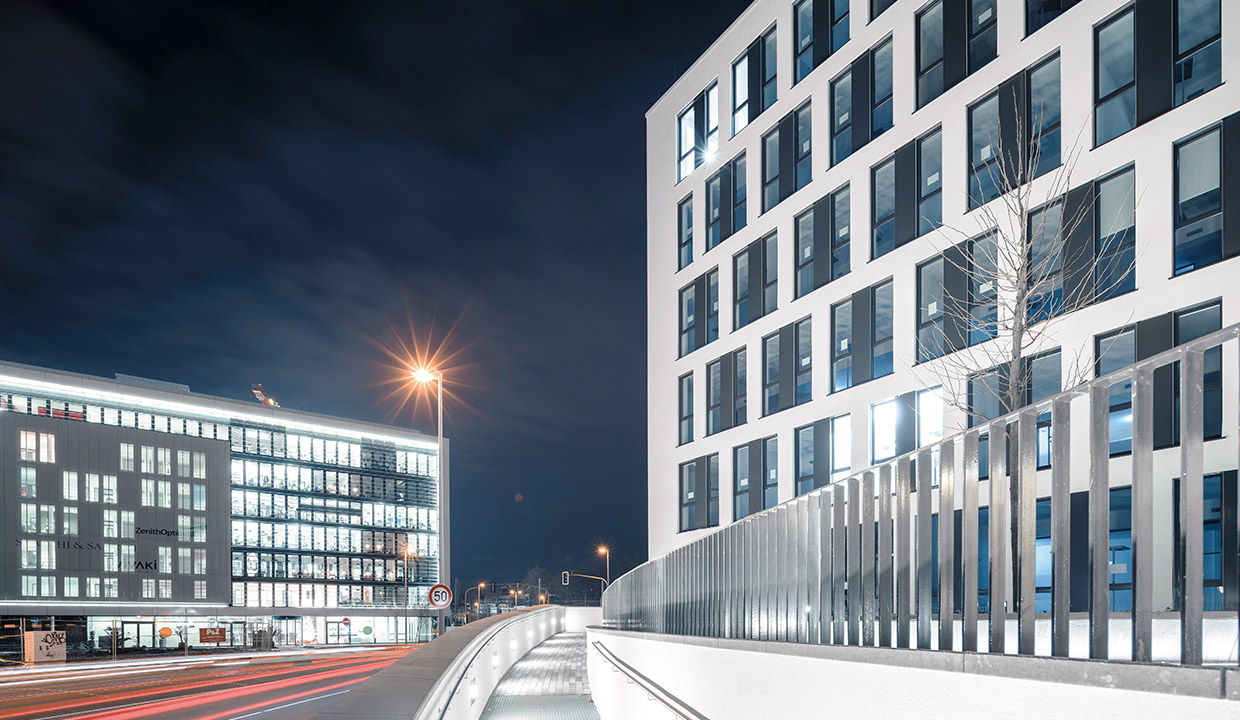 Hotel & commercial use
The Okzitan building for mixed use is located in Düsseldorf, at the Toulouser Allee, a main street in the north of the city. It forms the southern access to the development area Le Quartier Central.
The group of buildings Okzitan is composed of two building blocks: a hotel with 99 rooms and an office building with a gross lettable area of 3,000 m2. Leaseholder of the hotel is the expanding hotel chain B&B.
After completion, the project has been sold to an institutional investor in 2015.