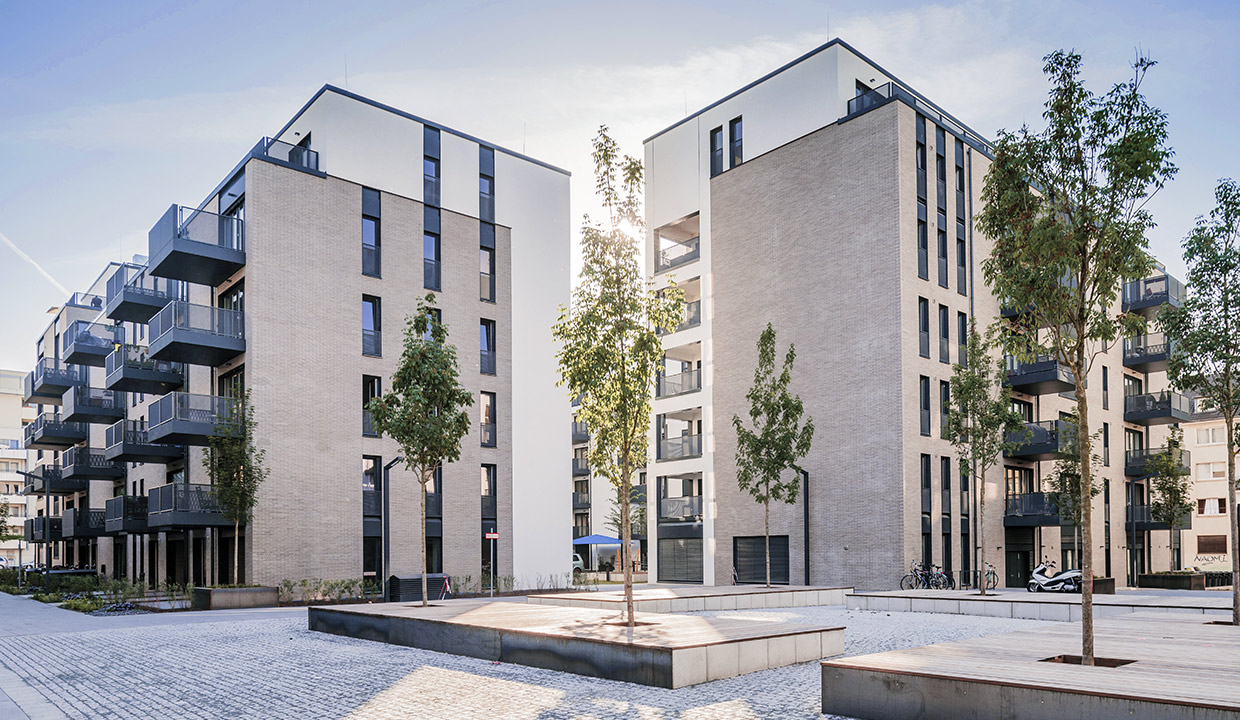 District development
The new building project Louis am Park is part of the district development Adler Residential Area. It is located amidst the prospering district of Frankfurt Gallus. The Adler Residential Area with its centric yard, manifold common areas and its charming courtyards offers a quiet and green home in the middle of a metropolis.
The Louis am Park disposes of 108 rental apartments with a living space between 35 and 130 m2 . All residential units in the Louis am Park project are provided with balconies or terraces allowing a marvelous view over the whole residential area.
Moreover, there are 116 parking lots for the residents.
The premises also include a playground and a sunbathing area as well as a sport and a playing field. The integrated daycare facility in this building project address especially the needs of young families.
After completion, the new building project Louis am Park has been sold to an institutional investor in 2015.