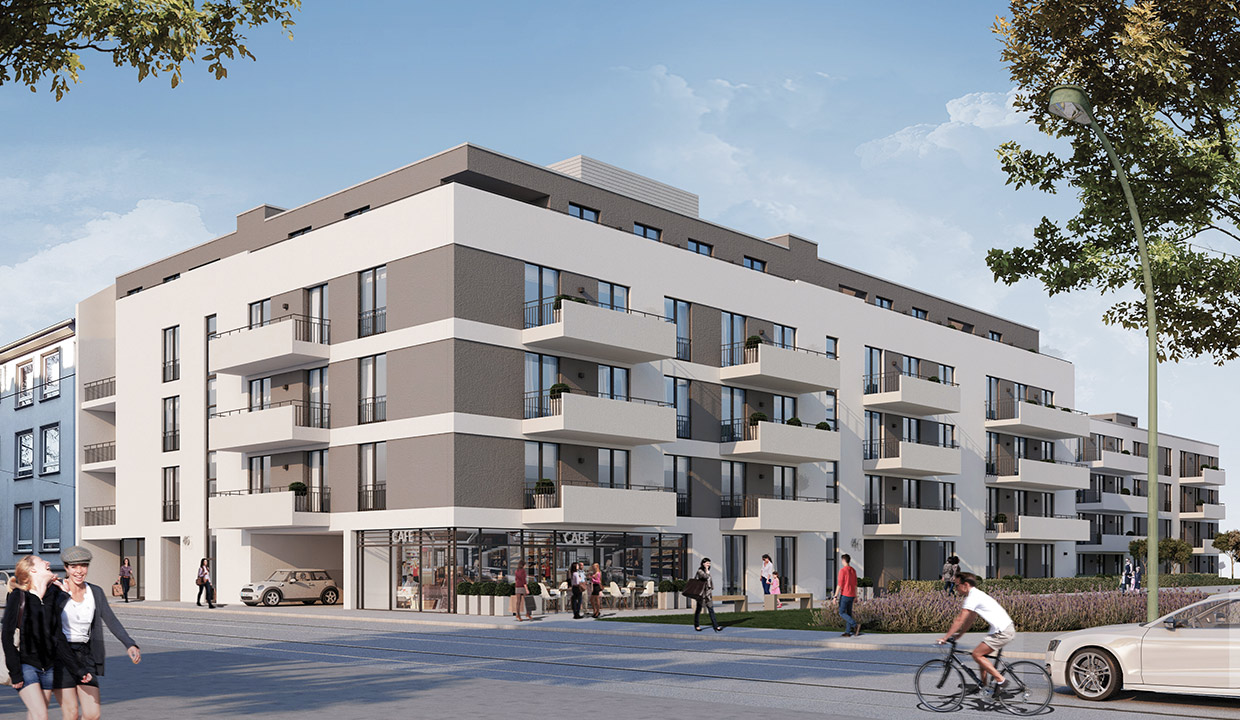 Residential & Commercial area
The project Living Westfalia is located in the Düsseldorf district Rath at the Westfalenstraße and, as a multi-generation house, shall attract young people, but also families and elderly people who wish to live n a trendy and urban environment. It is particularly due to its location nearby the recently created campus of the University of applied sciences of the Derendorf district that the demand for appropriate living spaces in Düsseldorf-Rath will continue to rise.
In the area of the Westfalenstraße and at the corner to the public park, an additional space for commercial use will be integrated on the ground floor. In this context, a bakery including a small coffee shop would preferably be implemented in order to further improve living conditions.
By the end of 2018 the project was sold to a project developer right after obtaining the planning rights and submitting the application for building permit.