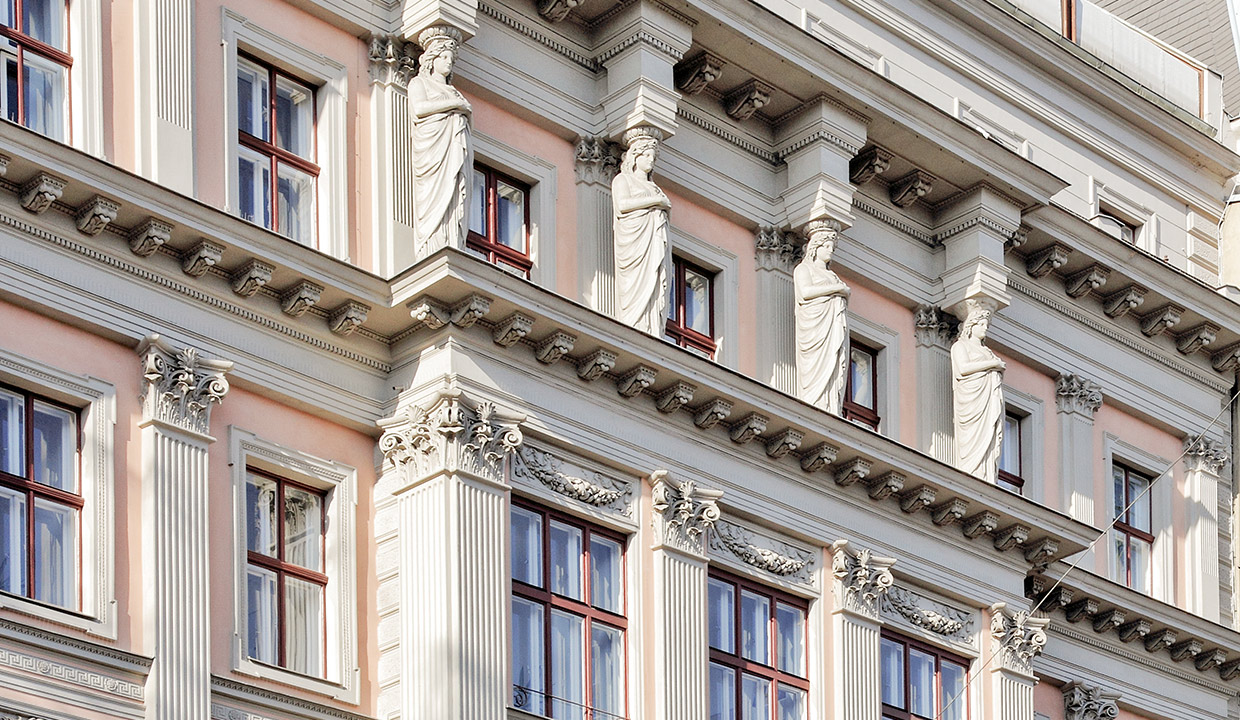 RESIDENTIAL
Living Kolin is the renovation and revitalization of a building from the so-called Gründerzeit. The building was transformed into a modern residential building with exclusive apartments. The historic commercial building in the 9th district of Vienna was built around 1870 in the heyday of the Gründerzeit and impresses with two elaborately structured facade fronts with artistic elements.
Access to the apartment floors is via a generously designed entrance hall.
There are three small apartments on the ground floor and 20 spacious, exclusive historic apartments with up to 350 m2 living space on the first to fifth floors. In the roof of the house, two penthouse apartments with 300 and 400 m² living space were developed. Both penthouse apartments are two-storey with room heights of over six metres in some areas. All residential units have the most modern standards while still benefiting from the features of a classic Viennese apartment in a historic building, such as generous ceiling heights.
A further asset of the historic residential building are the newly created parking spaces. The residents of Living Kolin have 26 car and three motorcycle parking spaces on the ground floor and basement of the property at their disposal - a rarity in Gründerzeit buildings.
The building was completed in Q1 2018.