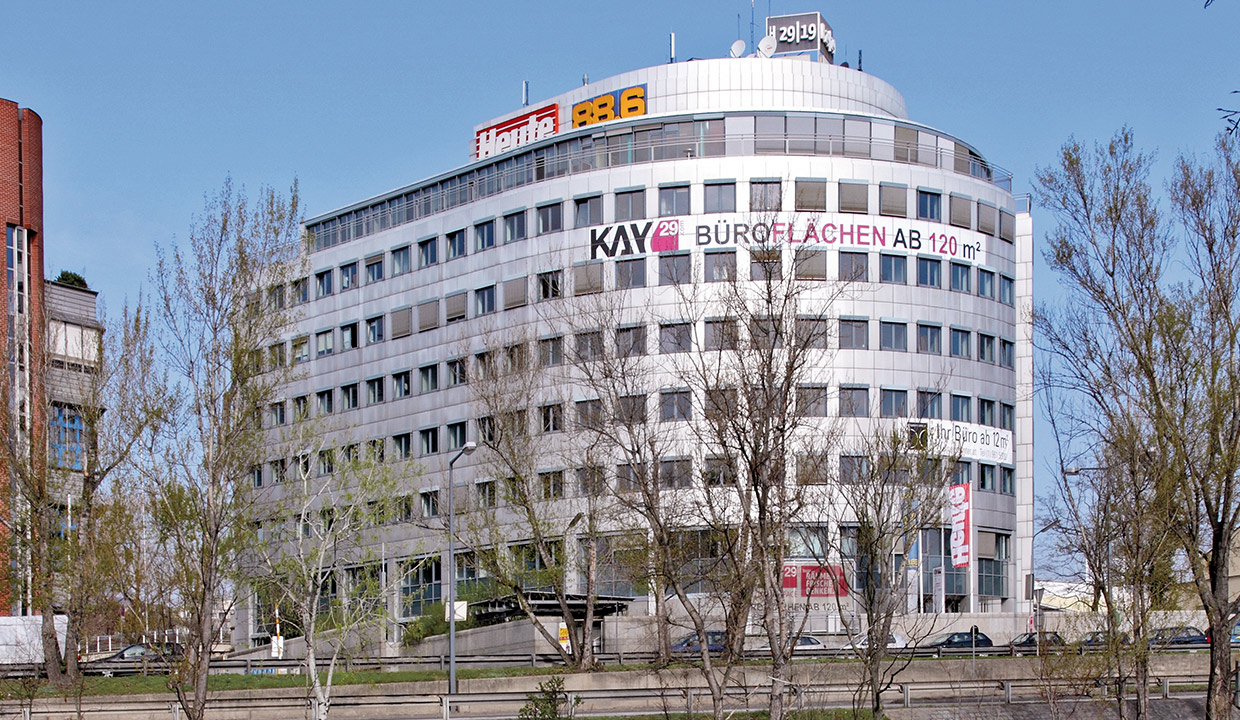 Office building
The office building Kay 29 is located in the 19th district of Vienna in the middle of an expanding university, office and commercial area and borders directly on the urban development area Muthgasse. The location stands out due to its extremely favourable transport connections. The Vienna city centre can be reached quickly by car.
The 8-storey office building was built in 1989 and is located on an approximately 3,100 m² plot of land. The property also has a 2-storey underground car park with 189 parking spaces.
After the acquisition, the building was successively modernized and sold to an investor at the end of 2017. All spaces are currently let.
Since 2011, the Austrian headquarters of 6B47 Real Estate Investors AG has been located in Kay 29. Due to the rapid growth of the company, 6B47 had significantly expanded and thoroughly modernized its office by spring 2018. The office space has an open plan design and attractive common areas were created.