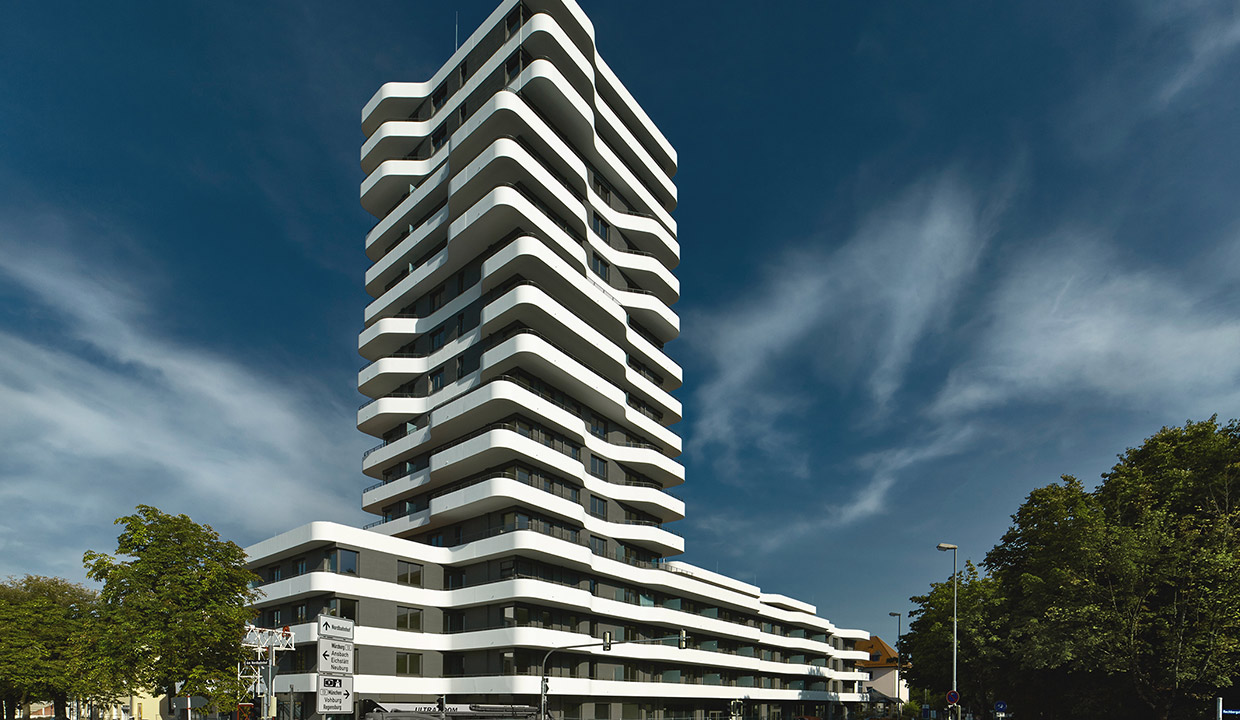 Residential & Commercial area
Under the project name In-Tower we developed a residential and commercial building in Ingolstadt with a total of 80 condos. The newly built high-riser with a height of 50 meters is located in the district Nordwest. The site is attractive due to its central location in close proximity to the old town and the city park of Ingolstadt. It disposes of both, an excellent connection to the public transport network due to the proximity to the northern railway station and to the higher-level traffic network connecting to the A9.
The offer of up-to-date living space comprises 2-to-5-room condos with open floor plans and a unique view either to the park or to the distance.
The In-Tower has been finished and completely sold.