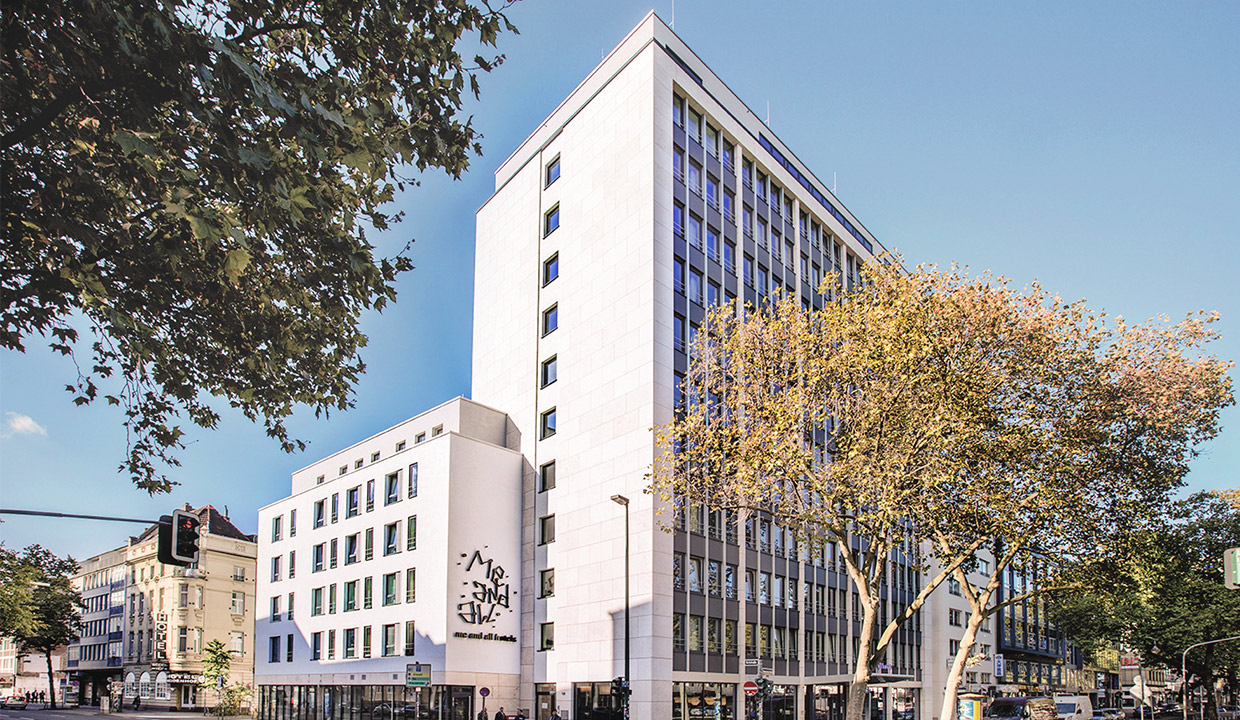 Hotel & commercial use
In the Japanese district of Düsseldorf at the Immermannstraße 6B47 realized a four-star city hotel. The Immermannstraße serves as main connection between the central station and the Düsseldorf city center. The famous shopping boulevard 'Kö' with the adjacent old town area is situated within walking distance.
Operator and leaseholder of the hotel with 177 rooms is the Lindner Hotels AG. At this location, the company opened its first boutique hotel in Germany under the brand name of "me and all hotels".
The building is a revitalized former high-rise building. The building has been completely gutted, reconstructed and expanded by a new building provided with an additional terraced penthouse floor.
After completion, the hotel project has been sold to an institutional investor in 2016.