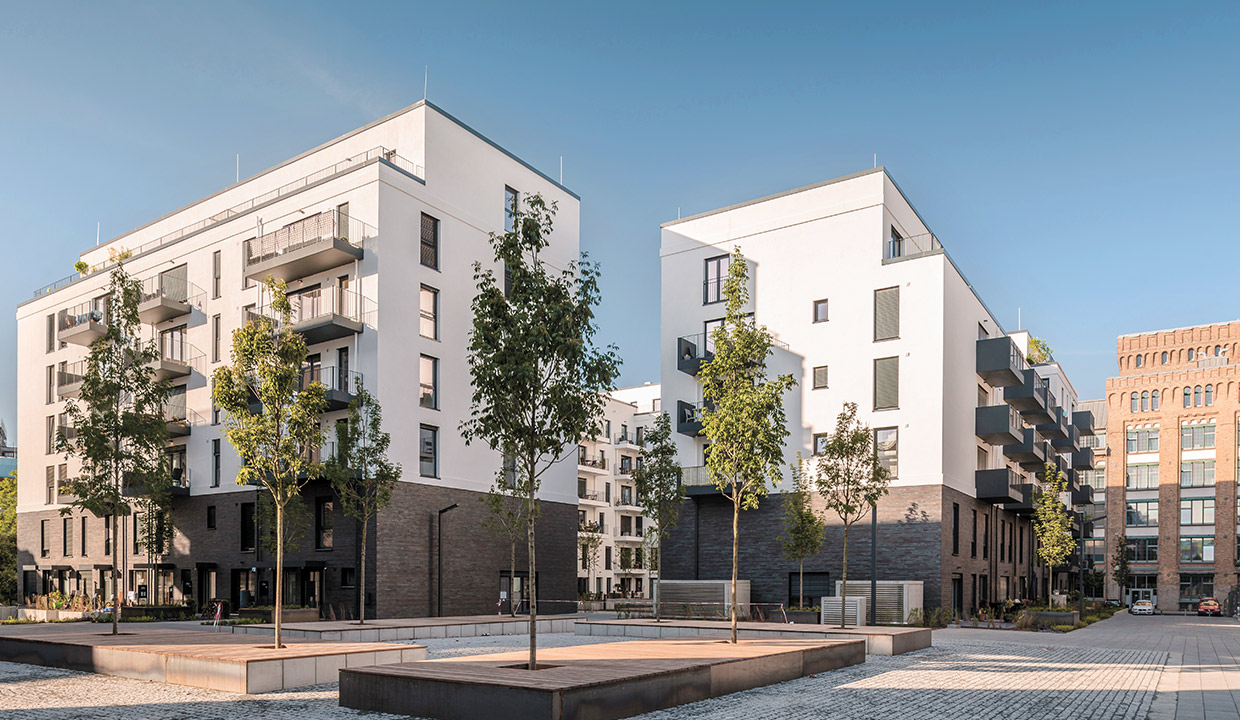 Living - for rent
Harry´s Lofts & Houses is part of the project Adler Residential Area in the Frankfurt district Gallus.
In this project special emphasis has been put on different housing concepts and sizes ranging from 40 to 150 m2. The mixture of different living spaces addresses in particular the needs of an increasing number of urban singles and couples without children.
The building includes 116 high-end rental homes and town houses. All residential units dispose of a separate balcony and/or a terrace. Each of the six penthouse-apartments disposes of an own roof terrace. The ground floor and the first floor accommodate town houses with separate entrance, terrace and balcony. One floor of the building has been planned for barrier-free apartments.
High-quality living conditions in the area are ensured through numerous green courtyards and an own square.
In the 2nd quarter of 2015, the project has been successfully sold to an institutional investor.