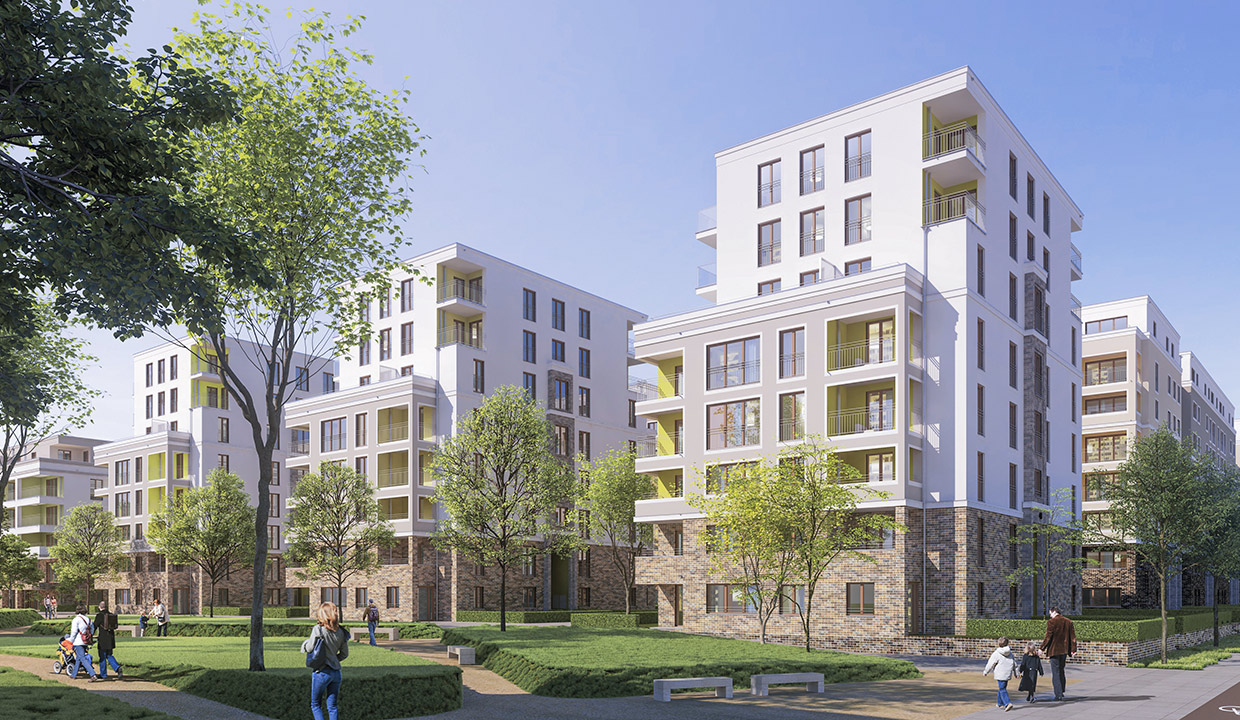 Living - for rent & condos
Currently, 6B47 is cooperating in a joint venture with FGI GmbH in order to develop the plot Lyoner Qaurtier at the Lyoner Straße in Frankfurt by reclassifying the former office area to a residential area for mixed use.
The plan foresees rental apartments as well as condos and among other unit sizes as well micro-apartments. All together, it is planned to build 700 living units. Completion of the whole project is envisaged for 2020.
At the beginning of 2018, the project was sold to an investor after submitting all building permits.