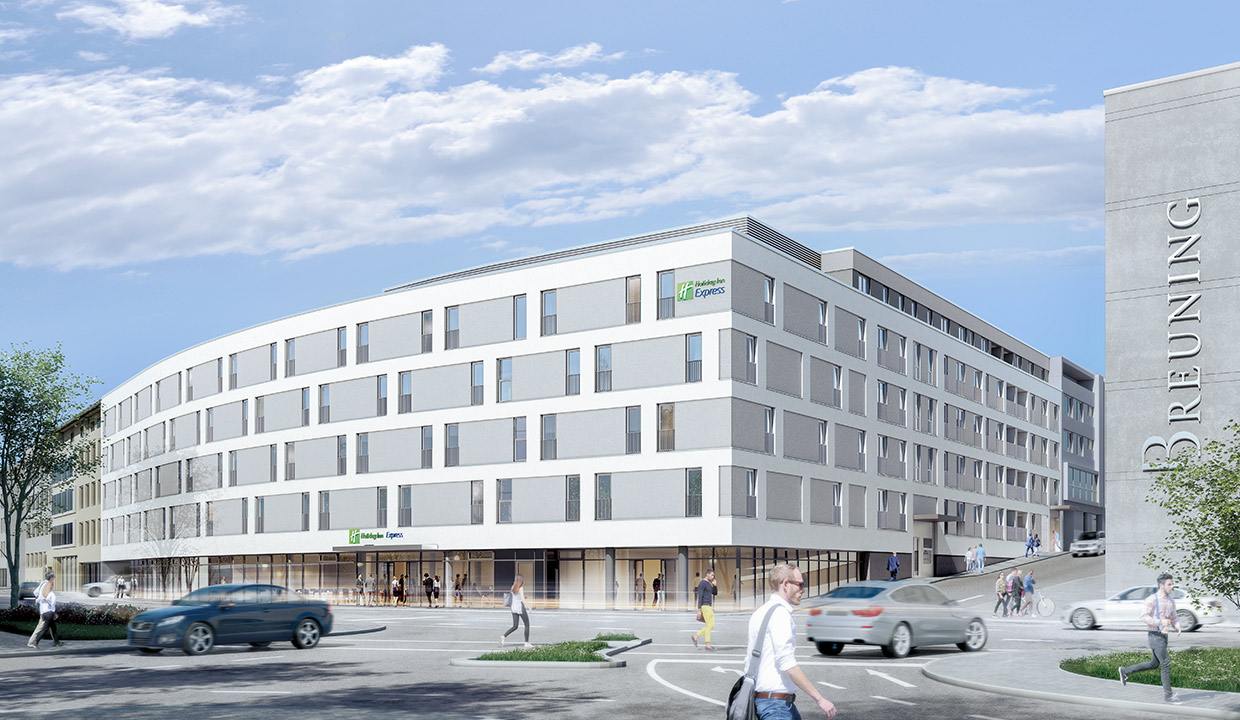 Hotel, residential & commercial area
6B47 has developed an up-to-date hotel and residential complex, which also includes commercial spaces in the ground floor in Pforzheim, along the Durlacher Straße.
The hotel will dispose of 140 rooms and it will be placed on the market under the brand name "Holiday Inn Express" by the leaseholder tristar. About half of the living space is foreseen for apartments. The mix shall include above all compact 2-to-3-room apartments including built-in kitchen. In addition there will be apartments with 1 to 4 rooms.