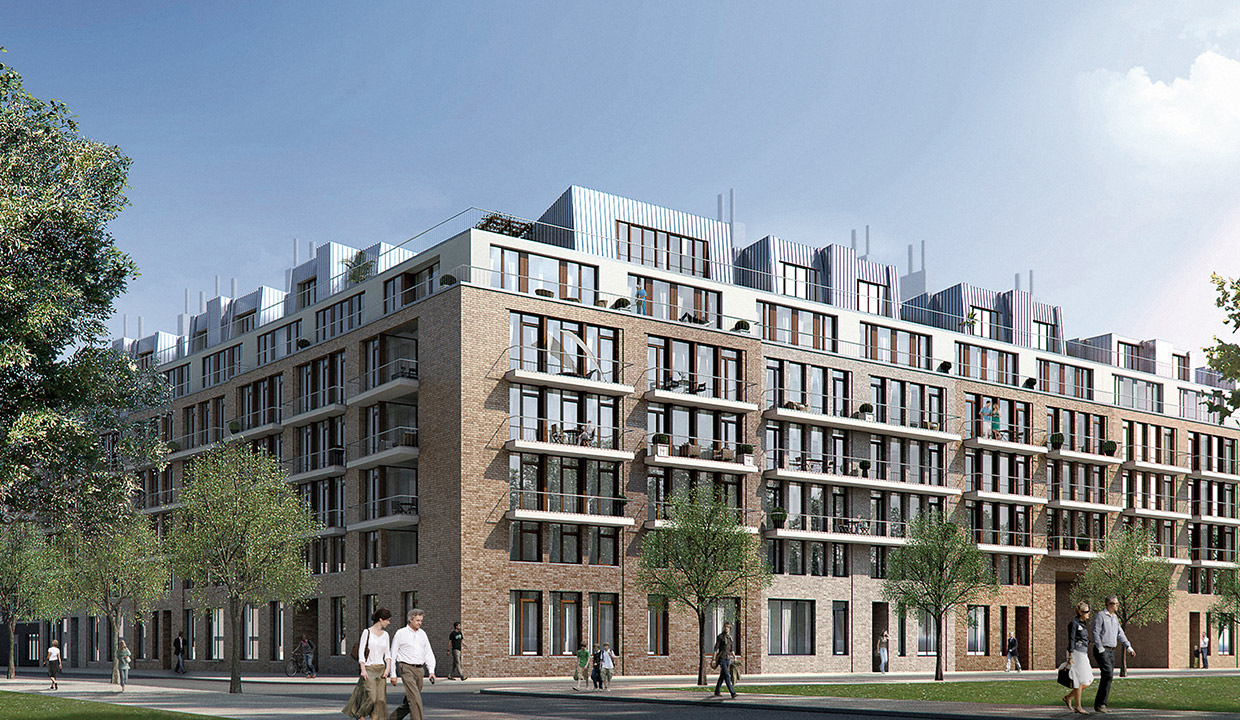 Living
The condo project East Village Sachsen-hausen includes five 6-floor residential buildings with a total of 61 living units and the corresponding underground parking.
The location of the residential buildings, situated on the Main river, attracts with the typical charm of Sachsenhausen, its green parks on the shore of the river and an impressive view over the city of Frankfurt.
But the name East Village Sachenshausen does not only refer to the location. It reflects the innovative overarching concept, the urban lifestyle and is synonymous for the ambiance similar to the New York East-Village hipster district of Manhattan. It is not just the façades covered with clinker bricks which remind of the New York example. The down-to-floor windows, letting in plenty of natural light in the living spaces, are an architectural tribute to the loft architecture.
The mainly down-to-floor windows offer plenty of light and the floor heating provides the required convenience. Spacious gardens as well as balconies and terraces offer plenty of room for relaxing.