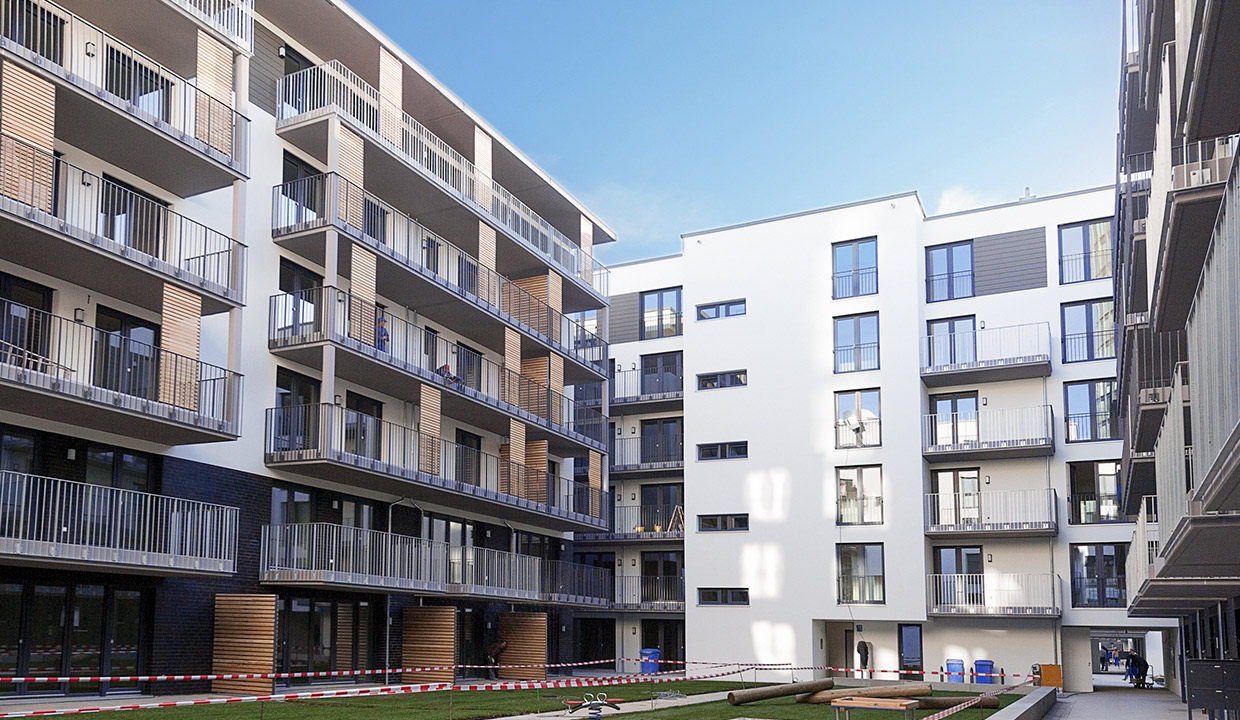 Living - for rent
In the project Donnersberger Höfe we realized 177 up-to-date rental homes and town houses. The object is bound to impress through its clear and expressive shapes as well as the through the high standard of furnishing.
The building accommodates a big variety of different housing shapes and sizes. Due to the integrated daycare facility, families will particularly benefit from this perfect housing environment with excellent infrastructure.
The Donnersberger Höfe are outstanding due to the prime quality of fittings and furnishings: All of the 177 rental homes are provided with balconies, terraces and/or an own garden. Part of the premium roof-top apartments dispose of an access via separate elevator. The town houses dispose of separate entrances and exclusive gardens / terraces. Bathrooms equipped with level-access showers, floor heating and down-to-floor windows complete the high-quality character of the entire housing complex. The use of state-of-the-art building technology allows for reduced associated costs.
After completion, the new Donnersberger Höfe have been sold to an institutional investor in 2012.