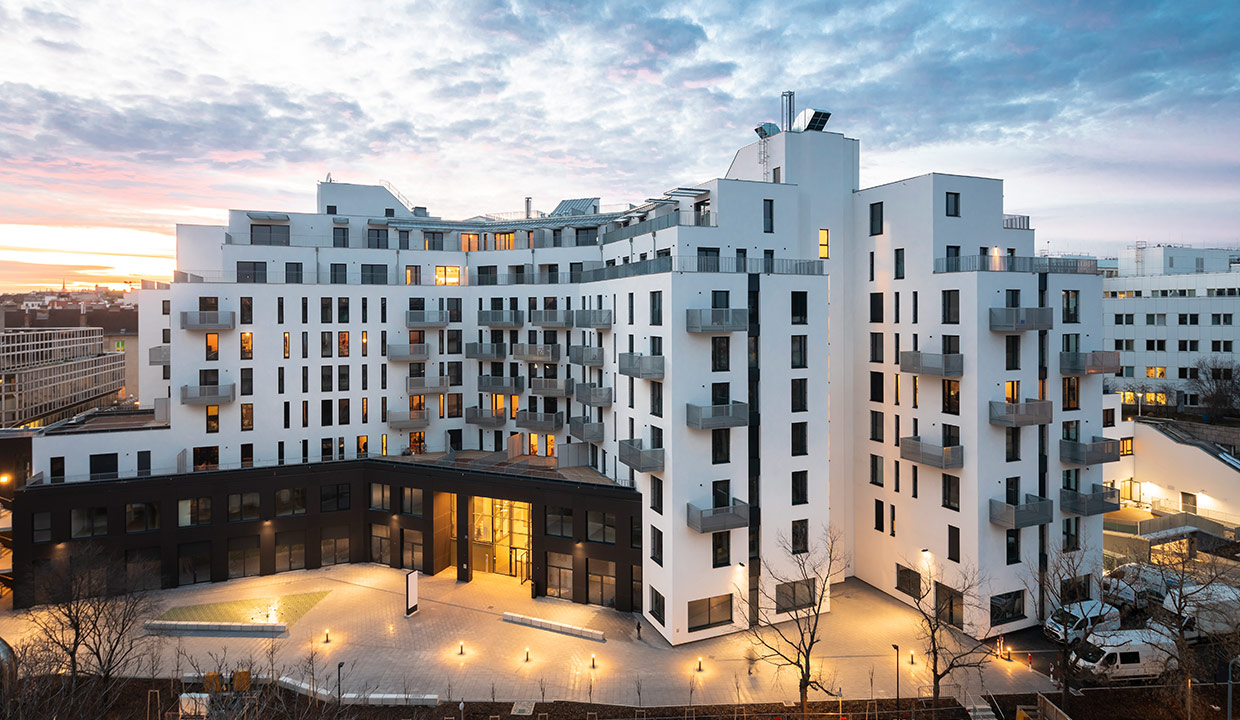 RESIDENTIAL
The former post office in Vienna's 9th district has undergone a comprehensive refurbishment and has been redeveloped for a new use.
By the end of 2018, 237 new modern apartments were built at this location. The apartments were integrated into the existing building, and the four-wing floor plan was retained in its form. The previously empty building in the prime inner-city location with excellent transport connections and infrastructure was converted into a high-quality contemporary residential building.
One of the numerous highlights of the star-shaped building is the large selection of apartments with different orientations and the large number of corner apartments. The elevated topographical location of the building provides many apartments with an impressive view of the entire city of Vienna.
Each apartment has an open space such as a balcony, loggia or garden terrace. Parking spaces are located in the basement. In the common areas of the building there is a fitness room, bicycle storage spaces as well as a children's playroom and a kindergarten. In the base zone of the building, small shops, cafés and bistros create a pleasant atmosphere and enrich the life in Wien Alsergrund.