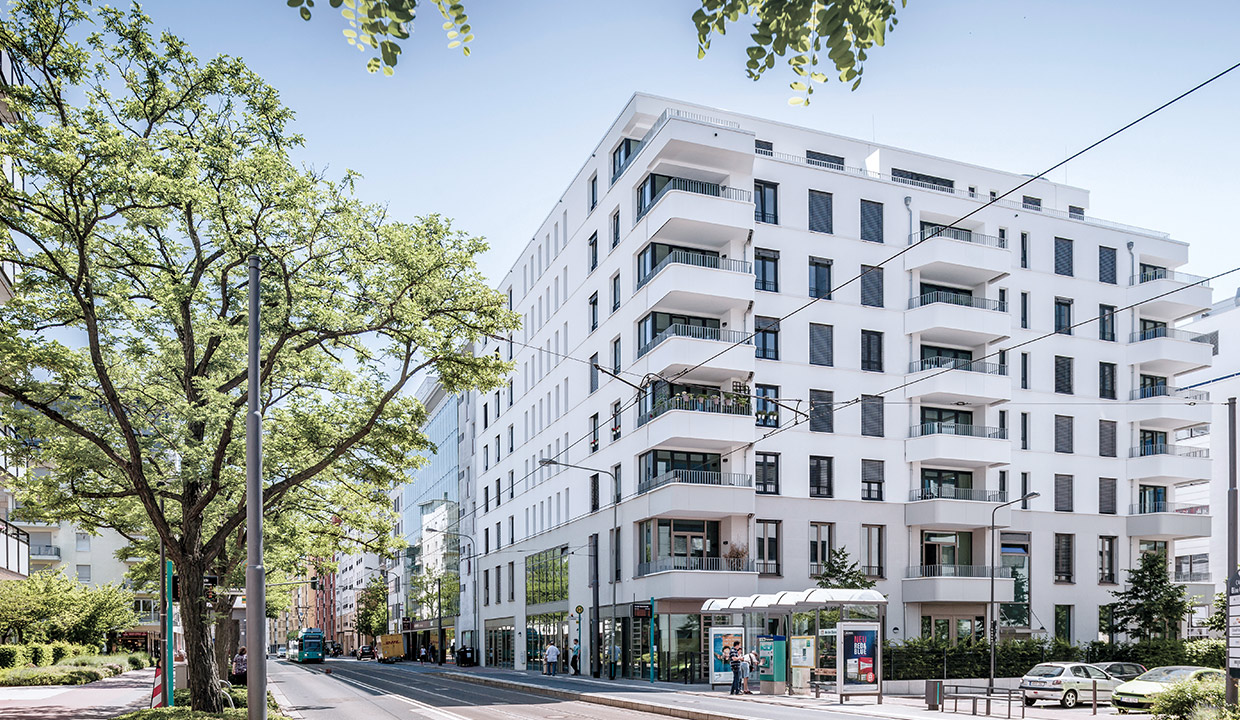 Living & daycare center for children
Alex & Henry´s is a residential area with 45 high-end rental apartments. The apartment building is located in Frankfurt's district of Bockenheim in a low-traffic area.
The object persuades through its stylish design and the high-end furnishing. An additional highlight is the view from the roof-top apartment to Frankfurt's skyline.
In the Alex & Henry´s we could realize a variety of individual housing floor plans: The offer includes apartments with 49 m2 up to a large top roof-top penthouse including a spacious roof terrace. Moreover, there is a daycare center for children in the building to complete the residential concept.
The building has been realized according to high energy standards following sustainability criteria and it has been sold 2013 to an investor after completion.